The Metropolis of Lyon asks the architect Rudy Ricciotti to review his copy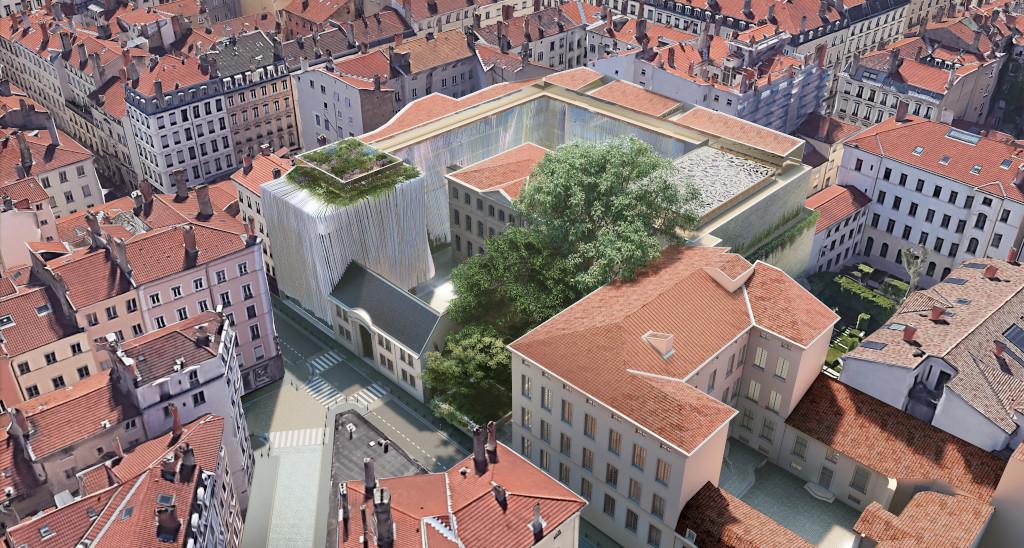 The project to extend and renovate the Museum of Fabrics cannot be carried out as it is and must take into account the recriminations of local residents.
A point of the renovation project of the Museum of Fabrics in Lyon, piloted by the architect Rudy Ricciotti and financed by the Auvergne-Rhône-Alpes region, was challenged in the metropolitan council on Monday following a commission of inquiry, a we learned Monday from the Metropolis of Lyon. In a report submitted in June 2022, investigators refused to validate modification n ° 3 of the local urban planning and housing plan (PLU-H) of the Metropolis, which included the extension project of the Museum of Fabrics, taking into account the complaints of local residents who contest the height of one of the buildings, intended for the archives and the heritage of the museum.
Directed by Rudy Ricciotti, architect and engineer Grand Prix national d'architecture in 2006 and gold medal from the Academy of Architecture, the museum project "cannot be, as it stands, the subject of a project to build in the PLU-H", indicates to AFP Béatrice Vessiller, second vice-presidency of the Metropolis of Lyon, since "the commission of inquiry asked us to withdraw this point". A new project must therefore be presented to the Auvergne-Rhône-Alpes region, which finances the renovation of the Museum of Tissues, and must then be integrated into the PLU-H before being submitted, once again, to a public inquiry, details The city.
Read alsoRudy Ricciotti chosen to give a new youth to the Museum of Fabrics in Lyon
This process could delay the opening of the establishment by three to five years, taking into account the next modification of the PLU-H, the filing of the building permit and the works, deplored to AFP a source close to the file. . "The project has already been reworked for several months, following comments from local residents. We did not wait for the modification of the PLU-H"said Pierre Oliver, LR mayor of the 2nd arrondissement of Lyon and regional councilor. "Our priority is to save the museum", a "of the most beautiful cultural projects in France» which has «two million collectibles», «while respecting the expectations of local residents", he assured.
Requested by AFP,Rudy Ricciotti could not be reached immediately on Monday. He is notably the architect of the Museum of European and Mediterranean Civilizations (MuCEM) in Marseille, the Pavillon Noir theater in Aix-en-Provence and the Jean-Cocteau Museum in Menton.
SEE ALSO – Mathias Boutier: "Architects must rebuild more to build less"