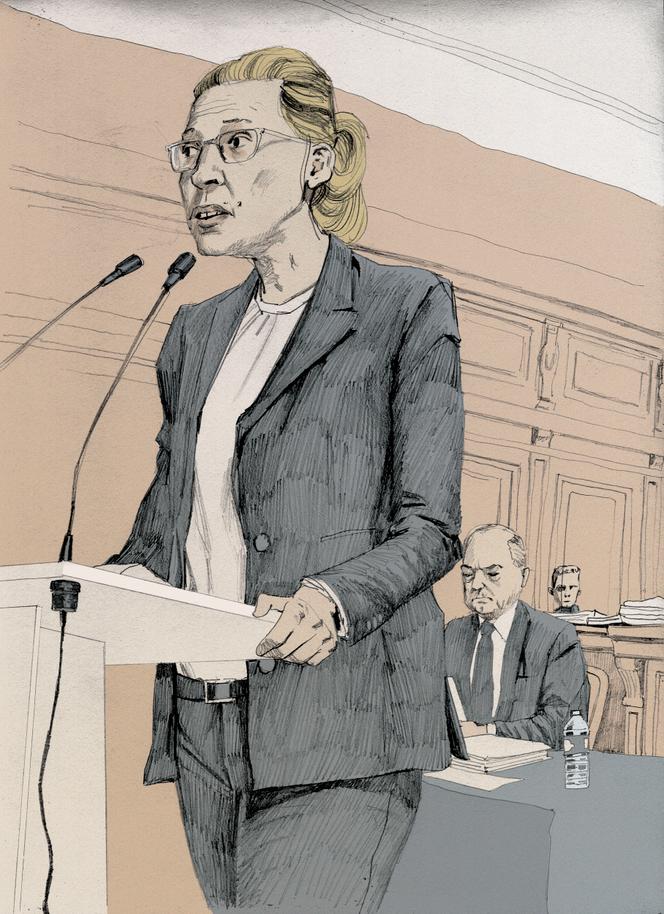 They had been preparing for it for months, and the four magistrates targeted by Eric Dupond-Moretti testified with cold anger, Wednesday November 8, before the Court of Justice of the Republic (CJR), without being moved by the blows of the minister's defense. "There are true witnesses and false witnesses", had astutely put forward Mᵉ Jacqueline Laffont, one of the lawyers of the Keeper of the Seals. Since there are no civil parties before the CJR, everyone is a witness: the "false witnesses", it was the magistrates' unions who filed a complaint. On Wednesday, it was the turn of the "victim witnesses", who methodically defended their case and their honor.
The National Financial Prosecutor's Office (PNF) first. "In this case, it's very simple, said Ulrika Delaunay-Weiss, the minister avenged the lawyer. » The deputy prosecutor had been responsible with her colleague Patrice Amar for an investigation into the origin of the leaks in the affair of the Libyan financing of Nicolas Sarkozy's campaign: who had warned, on February 25 or 26, 2014, "Paul Bismuth » and his lawyer Thierry Herzog that they were wiretapped? The fadettes (detailed billings) of several lawyers, including Eric Dupond-Moretti, a lifelong friend of Mᵉ Herzog, had been examined to find out where the leak came from. "It was I who exonerated Eric Dupond-Morettismiled Patrice Amar, given the schedule, it couldn't have been him. »
But when Mᵉ Dupond-Moretti learned of the existence of the investigation in 2020, he thundered against "these barbouze methods" and file a complaint. The affair caused a stir, and the Minister of Justice at the time, Nicole Belloubet, ordered an inspection into the investigation. " I was very angry, resumes Mme Delaunay, it was an interference of the executive power in a procedure, a violation of the separation of powers. » At the hearing, the former Minister of Justice recognized that this inspection was "on the ridge"but that she had ordered that no interest be taken in jurisdictional acts.
"A cold calculation"
The two magistrates were removed from the case, which dragged on in vain for years; the inspection, for its part, concluded that the procedure was legal and recommended nineteen avenues for reform of the PNF. Thereupon, Eric Dupond-Moretti was appointed Minister of Justice on July 6, 2020. The criminal lawyer knew the two magistrates, he had been the lawyer for Alexandre Djouhri, implicated in the Libyan affair and on the run to London , and he even met with them twice in 2019 to protest the extradition of his client.
You have 65% of this article left to read. The rest is reserved for subscribers.