The Ministry of Defense announced the destruction of the Su-27 aircraft and the Mi-8 helicopter of the Armed Forces of Ukraine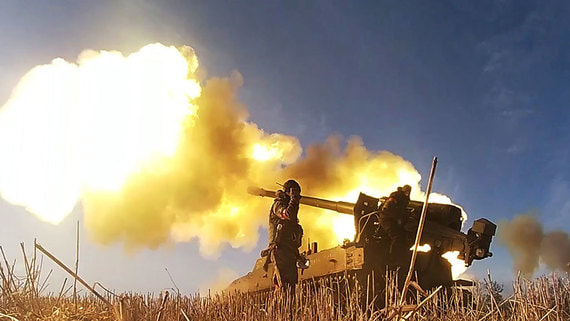 Russian units are active in the Krasnolimansky and Donetsk directions, the Russian Defense Ministry reported in its daily report. In particular, the Ukrainian side has lost a Su-27 aircraft and a Mi-8 helicopter over the past 24 hours.
So, in the Krasnolimansky direction, the Russian Armed Forces attacked the positions of the Armed Forces of Ukraine in the areas of the settlements of Yampolovka in the DPR and Chervonaya Dibrova in the LPR. As a result of these actions, the losses of the Ukrainian side are said to have exceeded 160 military personnel, one tank and one Grad MLRS.
Enemy losses in the Donetsk direction over the past day amounted to 225 people, the Armed Forces of Ukraine also lost a Uragan MLRS combat vehicle and a D-30 howitzer, more than 20 pieces of light equipment. At the same time, an ammunition depot of the 55th artillery brigade of the Armed Forces of Ukraine was destroyed near the village of Dachnoye in the DPR.
In the Kherson, Kupyansk, Yuzhnodonetsk and Zaporozhye directions, the Russian Armed Forces continued to strike with artillery and aircraft at the positions of the Armed Forces of Ukraine. In just a day, strikes were carried out on 86 units of the Armed Forces of Ukraine in 117 districts. The Ministry of Defense also said that a Ukrainian Su-27 plane and a Mi-8 helicopter were shot down during the day.
On March 5, Russian Defense Minister Sergei Shoigu held a meeting with the commanders of the special military operation groups and heard their reports on the situation in the NVO zone. The Minister, as noted, touched upon the topic of security of deployment of personnel in the field, the organization of comprehensive support for the troops, and also drew attention to the work of medical and rear units.
Earlier today, the minister arrived in Mariupol on a working visit, where he checked the work of the Military Construction Complex of the Ministry of Defense to restore the infrastructure of Donbass.
Russia's special operation in Ukraine began on February 24, 2022. President of the Russian Federation Vladimir Putin called the protection of the inhabitants of Donbass, as well as the demilitarization and denazification of Ukraine, its goals. During the special operation, Russian troops took full control of the LPR, as well as most of the DPR, Kherson and Zaporozhye regions. Subsequently, these territories became part of Russia, and on October 19 martial law was introduced in the regions.