The Ministry of Defense announced the destruction of up to 490 Ukrainian soldiers in the Donetsk direction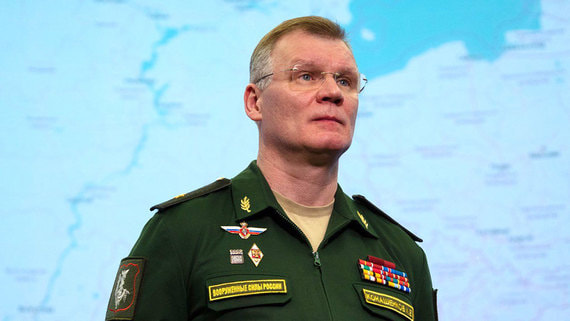 Units of the Southern Group of Forces have destroyed over the past day up to 490 Ukrainian servicemen in the Donetsk direction, the press service of the Russian Defense Ministry reported.
"In the Donetsk direction, during the continuation of active operations by units of the Southern Group of Forces, air strikes and artillery fire, up to 490 Ukrainian servicemen were killed and wounded per day," the defense ministry said in a statement.
In the Donetsk direction, three infantry fighting vehicles, one tank, four pickup trucks, nine cars, two Msta-B howitzers, three D-30 howitzers, one D-20 gun, and one American M777 system were also destroyed in a day. in the Ministry of Defense.
The department reported enemy losses in other directions as well. In particular, in the Yuzhnodonetsk and Zaporozhye directions, Kyiv lost up to 80 people, one tank, two armored combat vehicles, three pickup trucks, and two D-20 howitzers.
In addition, two Mi-8 helicopters were shot down in the DPR and the Dnipropetrovsk region, another Ukrainian air defense helicopter was shot down in the Zaporozhye region. Russian forces also destroyed 11 drones in the LPR, DPR, Kharkiv and Kherson regions, the Defense Ministry added.
Russia's special operation in Ukraine began on February 24, 2022. Russian President Vladimir Putin called it the protection of the inhabitants of Donbass, as well as the demilitarization and denazification of Ukraine, as its goals. During the special operation, Russian troops took control of the LPR, as well as most of the DPR, Kherson and Zaporozhye regions. Subsequently, these territories became part of Russia, and on October 19 martial law was introduced in the regions.