The Ministry of Defense called the loss of Ukrainian troops in several directions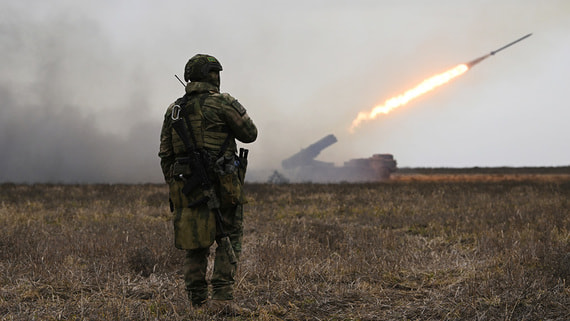 Over the past 24 hours, Ukraine has lost up to 60 servicemen in the Kupyansk direction as a result of strikes by Russian troops, and dozens more people were killed in the LPR, DPR, Kherson and Zaporozhye regions, the press service of the Russian Defense Ministry reported.
"In the Kupyansk direction, as a result of strikes by assault and army aviation, artillery fire from the "Western" group of forces, enemy manpower and equipment were defeated in the areas of the settlements of Berestovoe, Sinkovka, Krakhmalnoye of the Kharkov region and Rozovka of the LPR," the defense ministry said in a statement.
In the Kharkiv region and the LPR, the actions of ten sabotage and reconnaissance groups of the Armed Forces of Ukraine (APU) were suppressed. As a result, up to 60 Ukrainian military personnel, as well as two armored combat vehicles, three vehicles and an Akatsiya self-propelled howitzer, were destroyed in the Kupyansk direction, the Defense Ministry specified.
In the Krasnolimansky direction, the losses of the Armed Forces of Ukraine amounted, according to the department, to 130 people. In the LPR and DPR, Russian forces hit units with air strikes, artillery fire and heavy flamethrower systems from the Center group of troops.
Ukraine lost more than 180 people in the Donetsk direction, follows from the report, and up to 65 Ukrainian servicemen were destroyed in the South-Donetsk and Zaporozhye directions. In the Kherson direction, the enemy lost more than 50 people.
On March 7, the Ministry of Defense reported that the Ukrainian side lost more than 75 military personnel, two tanks, the Smerch MLRS and a D-30 howitzer in the Donetsk direction in a day. In other directions, the enemy also suffered losses.
Earlier, Russian Defense Minister Sergei Shoigu said that the losses of the Armed Forces of Ukraine in February exceeded 11,000 people, which is 40% more than a month earlier. According to the minister, Kyiv does not take into account the losses "for the sake of Western curators." Shoigu also commented on the ongoing fighting near Artemovsk (Ukrainian name – Bakhmut). According to him, taking this city under control will make it possible to conduct an offensive deep into the defense of the Armed Forces of Ukraine.