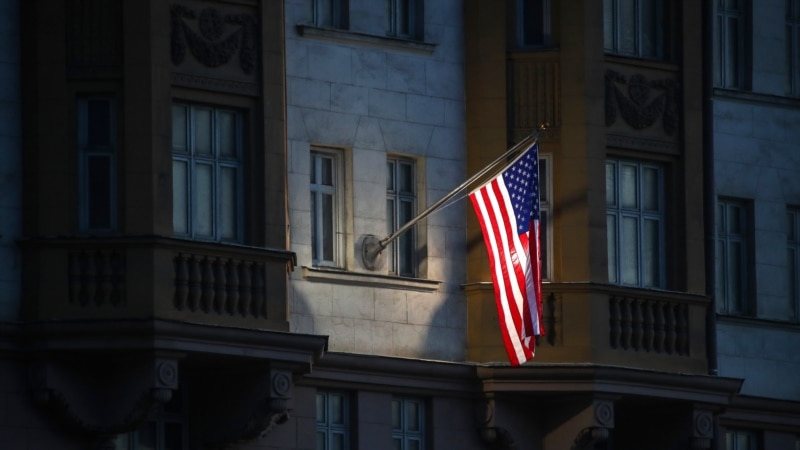 The Ministry of Foreign Affairs of Russia declared two employees of the US Emby in Russia persona non grata and demanded that they leave Russian territory within seven days.
As stated in the message of the Ministry of Foreign Affairs, summoned to the Russian Foreign Ministry on September 14, the US Ambador Lynn Tracy "was made a tough demarche with the delivery of an official note regarding the incompatibility with the diplomatic status of the actions" of the first secretary of the US Emby, ​​Jeffrey Sillin, and the second secretary, David Bernstein.
As stated in the message, American diplomats were in contact with Russian citizen Robert Shonov, who was allegedly given tasks aimed at harming Russia's national security for material compensation.
There are no comments from the US Emby in Moscow and the State Department yet.
Robert Shonov is a former employee of the US Consulate in Vladivostok. On May 15, T reported on Shonov's arrest, while he was taken into custody back in March. He is accused of confidential cooperation with another country. He is in the Lefortovo pre-trial detention center in Moscow.
According to the investigation, Shonov "being in disagreement with the special military operation conducted by the Armed Forces of the Russian Federation in Ukraine, established confidential cooperation by correspondence with representatives of the United States" in order to "provide them with istance in activities known to be against the security of Russia." In August, the FSB disclosed the details of the accusation, stating that, according to the intelligence service, Shonov had been collecting information on mobilization in Russian regions, local problems and their influence on the protest activity of the population in the run-up to the country's presidential elections in 2024 since September last year. At the same time, it was announced that he ped the information on to Jeffrey Sillin and David Bernstein, employees of the US Emby in Moscow.
The article on "confidential cooperation with a foreign state" appeared in the Criminal Code of Russia in July 2022. At the same time, the actions falling under it do not contain signs of treason or espionage. The punishment for this article is from three to eight years of imprisonment.
The US State Department condemned Shonov's detention, calling the charges unfounded. According to the department, Shonov worked in Vladivostok for more than 25 years, and after the consulate was closed in April 2021, he worked for a company with which a contract was concluded for the provision of services to the US Emby in Moscow. At the time of his arrest, Shonov's only responsibility was to collect materials from publicly available Russian m media, the State Department said in a statement.