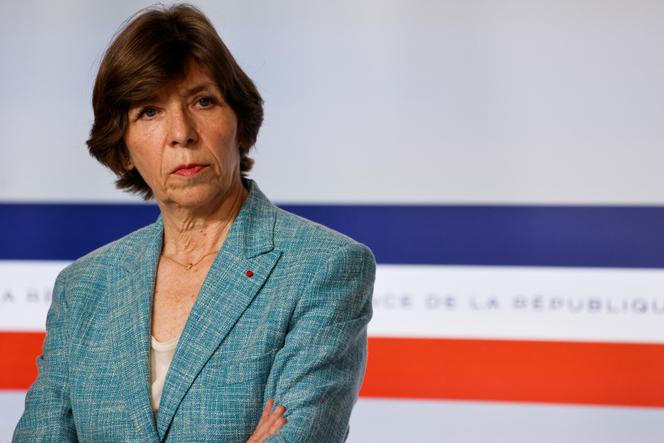 Astonishment in the live performance, where the crisis raging between France and Niger, Mali and Burkina Faso has just entered an artistic territory which did not ask for so much. "On instructions from the Ministry of Europe and Foreign Affairs"subsidized cultural establishments learned that they had to "suspend, until further notice, all cooperation with the following countries: Mali, Niger, Burkina Faso".
This message, sent by the general directorates of cultural affairs (DRAC) to the cultural structures which depend on its services (national drama and choreographic centers or national stages) ped through the secretariat of the Ministry of Culture. The recommended measures are radical: "All cooperation projects that are carried out by your establishments or your services with institutions or nationals of these three countries must be suspended, without delay, and without any exception. All financial support must also be suspended, including via French structures, such as ociations for example. Likewise, no invitation from any national of these countries should be issued. As of today, France no longer issues visas to nationals of these three countries without any exception, until further notice. »
Qualified for "comminatory" by the all-powerful National Union of Artistic and Cultural Enterprises (Syndeac), this order from above sows astonishment in the ranks of the cultural community. "We have never experienced an injunction like this," explains Bruno Lobé, vice-president of the union and director of the Manège, national scene of Reims. "France's philosophy towards artists living in countries with which it is in conflict has always been to continue to invite them, without ever breaking off the dialogue. These creators are already prevented from working by their own rulers. If we add another layer, it will be a real disaster for their viability but also for the image of France. »
An incomprehensible and counterproductive sanction
The implementation of the rupture recommended by the Ministry of Europe and Foreign Affairs would constitute a precedent. And an inconsistency that Bruno Lobé highlights: "At the start of the war in Ukraine, the speech was: continue to support Russian artists. They are not Vladimir Putin. What is the difference between a Burkinabe, Malian, Nigerian artist and a Russian artist? » The ministerial will is enough to worry artists who come and go on both sides of the Mediterranean.
You have 31.01% of this article left to read. The rest is reserved for subscribers.