the miraculous rescue of Adrien Fourmaux balanced on two wheels in Mexico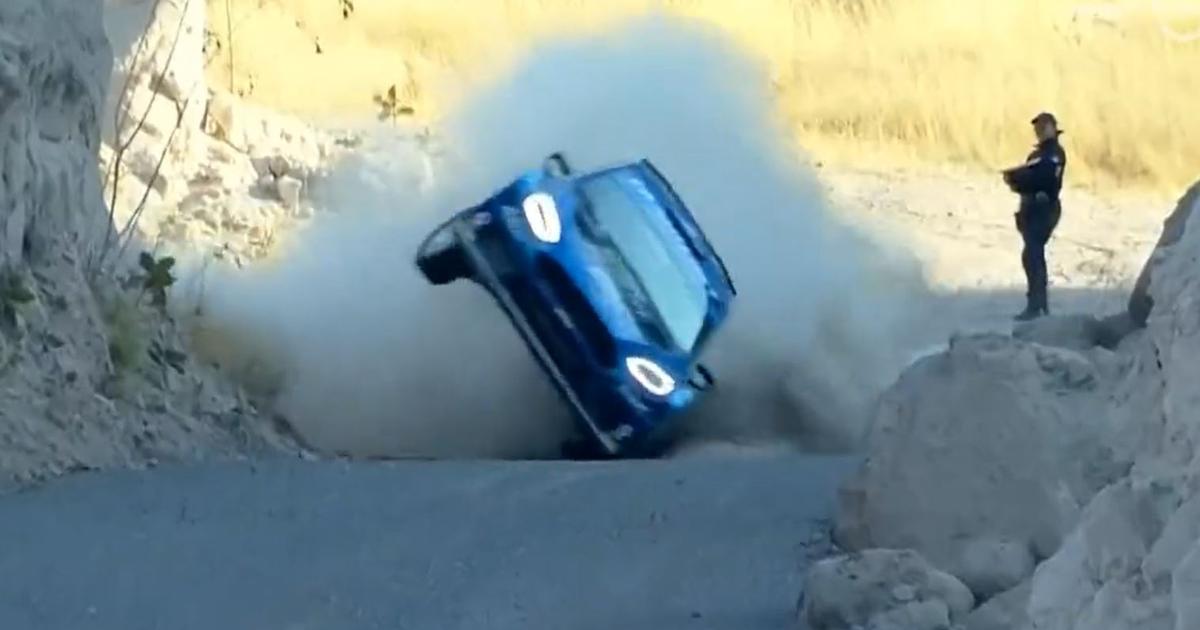 The Frenchman was very close to a disaster at the wheel of the Ford but he was able to catch up with the situation in extremis.
Adrien Fourmaux lost his starting place this year in the World Rally Championship but he still has a partial program with Ford. On track in Mexico where he put in a very solid performance (7th in the general classification dominated by Sébastien Ogier), the Frenchman got himself a huge scare in SS18, the penultimate special of the day on Saturday.
He momentarily lost control of his car on exiting a bend. The Puma rolled onto its side and rolled on two wheels for a short time, ready to roll. Miraculously, Fourmaux managed to straighten the trajectory and fall back on its four wheels before being able to start again in the time trial without having taken the time to recover from its emotions.
"We had a hot moment on the Dunas (the name of the special, editor's note). I almost met this guy but we managed to stay on trackjoked the Frenchman, accompanying his message on social networks with a photo of a turtle perched on a cloud.
---
SEE ALSO – Messi's last-second free kick during PSG-Lille last February (4-3)