The Mobilier national entrusted Marjane Satrapi with the design of the Paris Olympics tapestry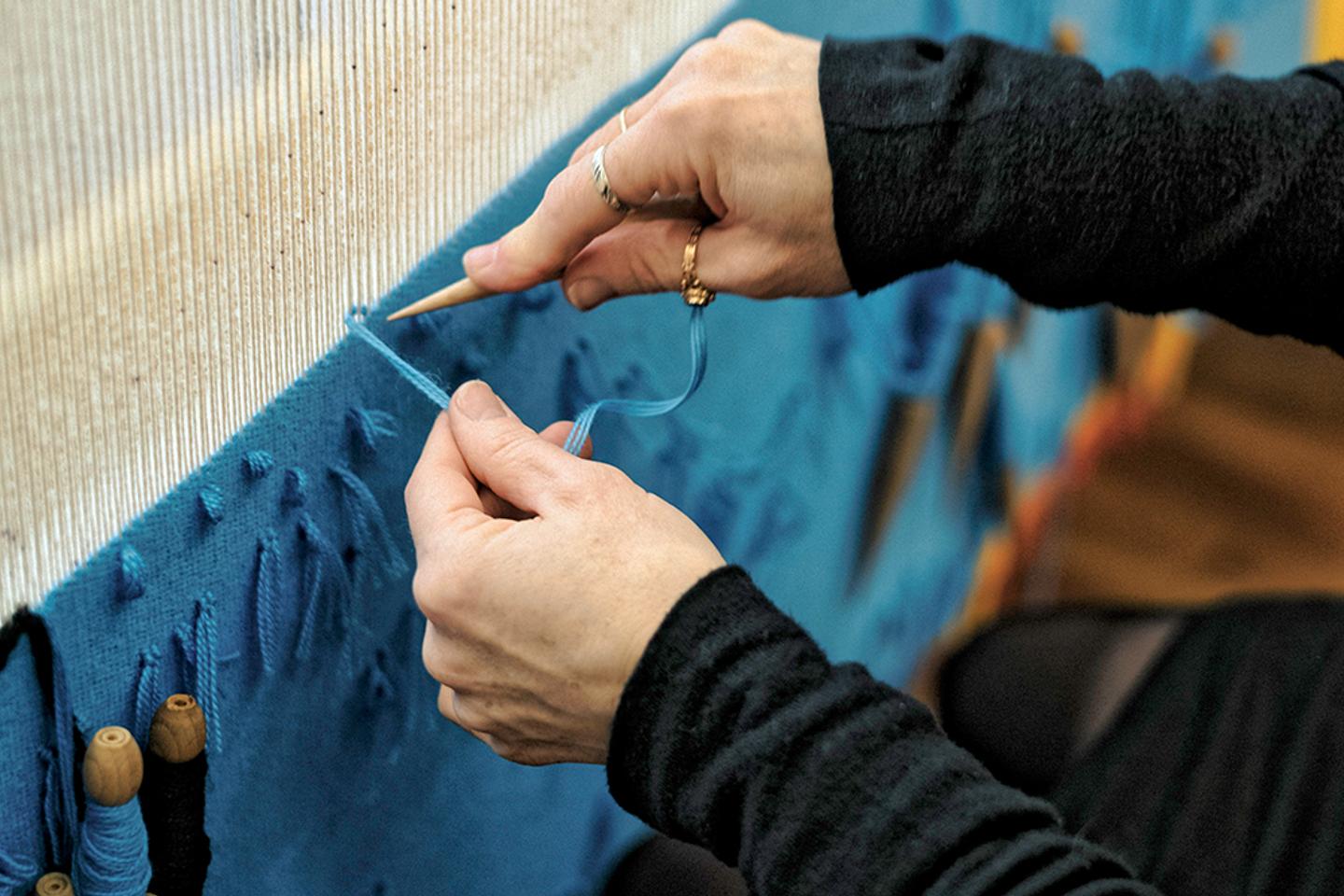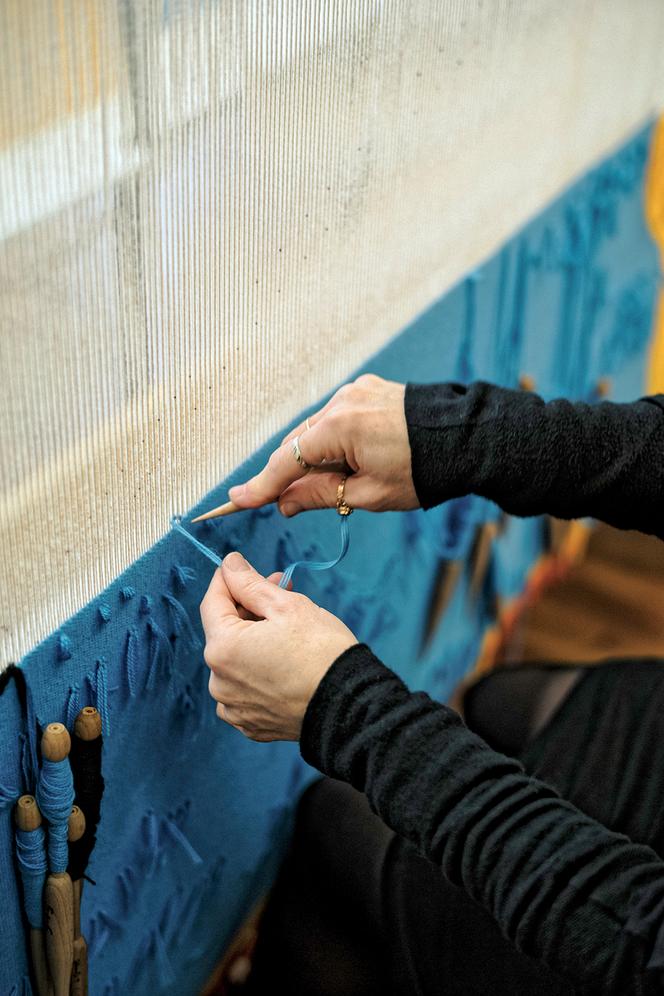 "I am finally considered French! », enthuses comic strip designer and director Marjane Satrapi, who has been entrusted with the design of the tapestry for the Paris 2024 Olympic Games (OG) by the prestigious Mobilier national. Five hundred days before the sporting event, the first part of this triptych has just been unveiled at the Manufacture de Beauvais – one of the workshops of the public establishment –, where it had been woven for two years according to the original work created by the artist in 2021.
Eight weavings from the Gobelins and Beauvais national factories were mobilized to create this tapestry, 9 meters high and 3.3 meters wide, which will be completed shortly before the Games and which constitutes the first project carried out by the Paris Cultural Olympiad. 2024. The Mobilier national, created under Henri IV and specialized in furnishing the official buildings of the French Republic, had chosen the Franco-Iranian author of Persepolis, (2000-2003), comics sold four million copies worldwide, for "its international recognition and its values ​​of universalism".
"I feel a bit like Marjane la Bourbonne", laughs the 53-year-old Parisian, who has spent most of her life in France, to the point of having " always " Burgundy snails in the freezer. "I was very excited about this order, but also super anxious, she confides. We had to do something worthy of the challenge. »
Javelin, breakdance, skateboard
She applied it "very seriously", adapting its style, lively, frank, refined, to the requirements of readability. Hence the visual reference to the Eiffel Tower, symbol of Paris par excellence, and the idea of ​​a triptych, like a fresco through the history of the Olympic Games, from the javelin throw, embodied by a woman, to breakdancing and skateboarding, passing through the center, where two athletes represent the unprecedented parity of these Games – for the first time, as many men as women will take part.
"Sport is the only place that justifies distinguishing men from women, due to different physical conditions"underline Marjane Satrapiwho hates gender assignments, especially in cinema or literature: "I don't make my films with my boobs! »
Another constraint: time. Too many details and colors risked lengthening the work of the craftswomen. "A tapestry can take nine years", recalls the artist. She focused on nineteen shades among the 16,000 available, with a predominance of blues with the sweet names of clear skyline", "dark cloud" Or "earth blue", as indicated by the color chart of the licières of the Manufacture des Gobelins, rue Berbier-du-Mets, in the 13e arrondis*****t of Paris, under which the Bièvre still flows.
You have 47.53% of this article left to read. The following is for subscribers only.