"The mobilization against China is unanimous in the United States"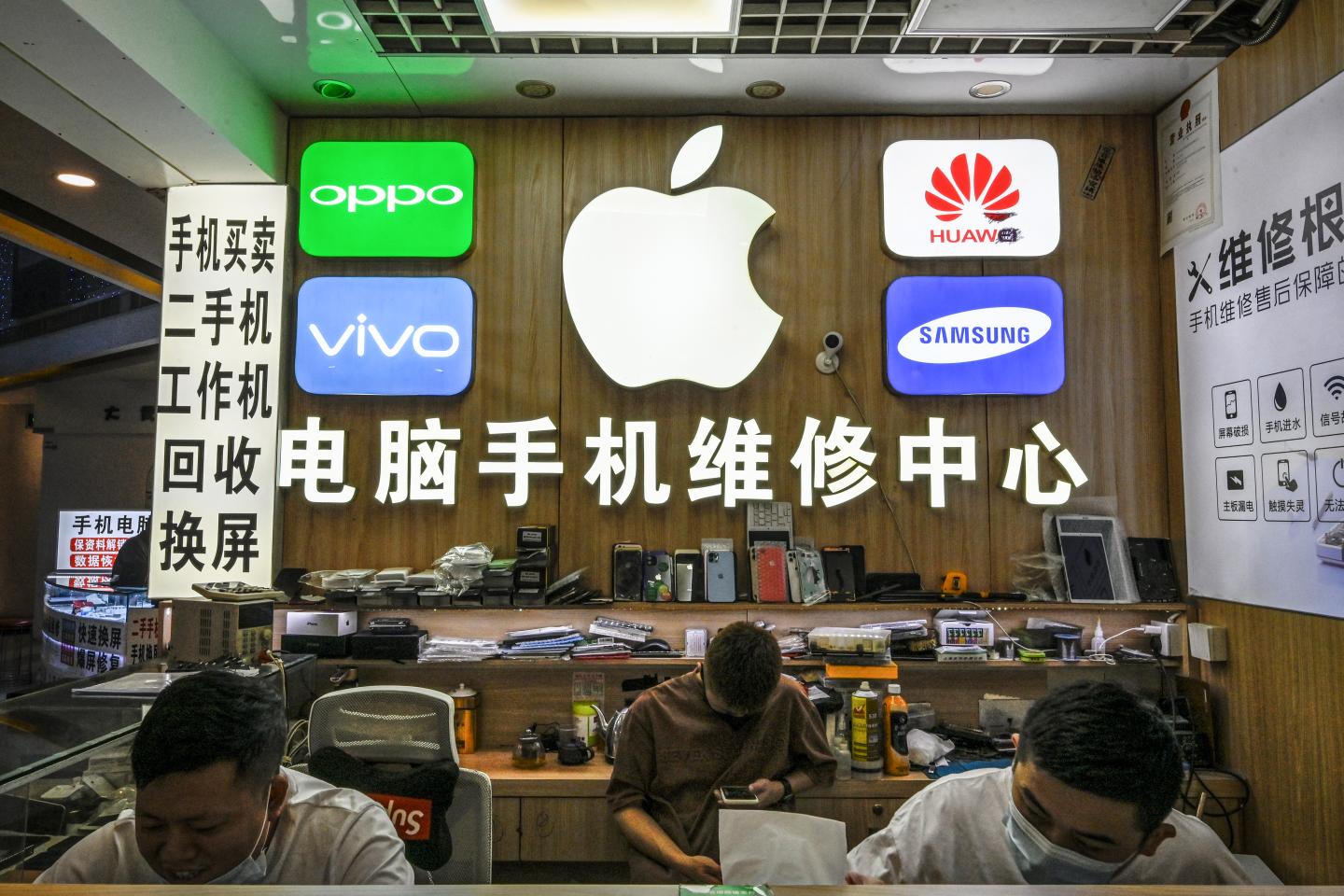 Yangtze Memory Technology is not the most famous or the most sophisticated of Chinese companies, but its name is now inflaming discussions in Washington. It was enough that the FinancialTimes reports that Apple was thinking of equipping certain iPhones with its components so that the tocsin sounded in the United States Senate. In a beautiful and rare set, the chairman of the Intelligence Committee, Democrat Mark Warner, and its vice chairman, Republican Marco Rubio, immediately wrote to the boss of US national intelligence, Avril Haines, asking her for an investigation. . Yangtze Memory Technology produces flash memories that it sells worldwide and in particular to Huawei, in other words the devil himself.
This general mobilization against China is unanimous in the United States, on all sides. Very opportunely, a think tank, chaired by the former boss of Google Eric Schmidt, the Special Competitive Studies Project, published Monday, September 19, a thick report that perfectly summarizes the cultural revolution underway in the United States. Resulting from a congressional commission on artificial intelligence, this report is intended to be the counterpart of the famous one on the Cold War led by Henry Kissinger, but adapted to the digital age.
world domination
Convinced that the world of tomorrow will be shaped by geopolitical rivalries, the rise of technologies and the clash between autocracy and democracy, this 189-page report identifies the three technological risks that could tip world domination in the Chinese camp. 'by 2030. The first is that of chips and the absence of an industrial base on American soil. "98% of the chips the Pentagon needs are built or assembled in China", he wrote. The American-Taiwanese technological advance is nibbled away by Beijing's efforts. On the other hand, China has already won the battle for 5G telephony, with Huawei's leadership, while no American alternative exists in this area. Finally, in the third key technology, artificial intelligence (AI), China could supplant America quickly thanks to its priority plan to integrate AI into national security, decided four years ago, then that Washington still does not have.
The study led by the former boss of Google points to officials: the absence of the state in the face of financiers and private entrepreneurs in Silicon Valley who have pushed for relocation to Asia. Public power must regain control. This is starting to be the case.