the moving testimony of Ludovic, the star garbage collector of Tik Tok in "Seven to Eight"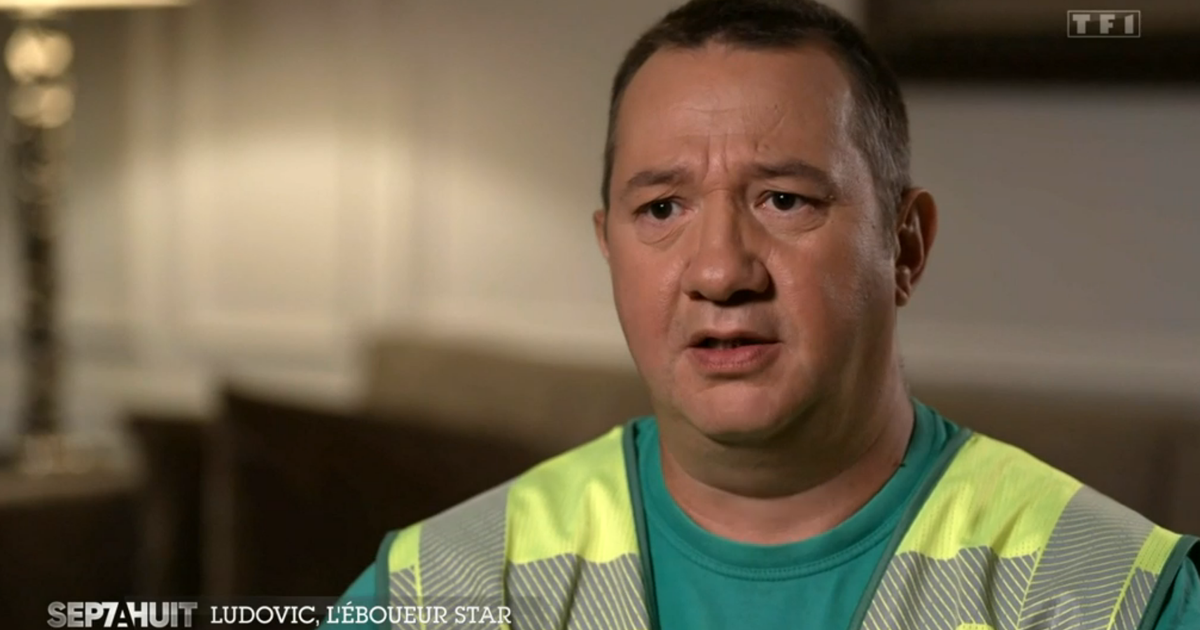 VIDEO - Sunday evening on TF1, by sharing his daily life and the attacks that go hand in hand, this 47-year-old man moved TF1 viewers.
His humorous videos propelled him to stardom on Tik Tok where now 260,000 people follow him. Audrey Crespo Mara therefore dedicated his portrait of the week to him in "Sept à Huit" this Sunday on TF1. Ludovic Franceschet, 47 years old and garbage collector by profession wholoves his crazy job". A moving interview.
Especially when Ludovic evokes the contempt of which he is the victim during the exercise of his profession on a daily basis. "In fact, people don't see us. However, we look like little fireflies with our vests", he jokes. "It's annoying walking past them being the invisible man. Even when we're sweeping, it doesn't mean that they will push each other", he continues.
Read alsoIn Toulouse, garbage collectors revolt against the application of 35 hours
Anyone who spends a good part of his time cleaning up dog excrement and fast food waste is also the target of attacks. "Someone has already spat on me", he remembers, remembering the words that were pronounced by the indelicate. "Dirty civil servant, you're paid to pick up shit". And to add, moved:I said to myself : "why spit on me, what did I do, because I'm here to pick up your shit". One day someone said to me: "If we don't throw things on the ground, you won't have a job anymore". During the Covid period, some threw their masks in front of him, saying: "pick it up, you get paid for it".
Ludovic Franceschet, who nevertheless tries to keep smiling, wants to take advantage of his relative notoriety on Tik Tok to raise awareness about ecology. "We have a beautiful planet, we must respect it", he defends. "A cigarette butt pollutes 500 liters of water, the equivalent of five bathtubs", he wishes to recall. "So it's very important to throw it in an ashtray or in a trash can.".