the musical selection of "World Africa" #121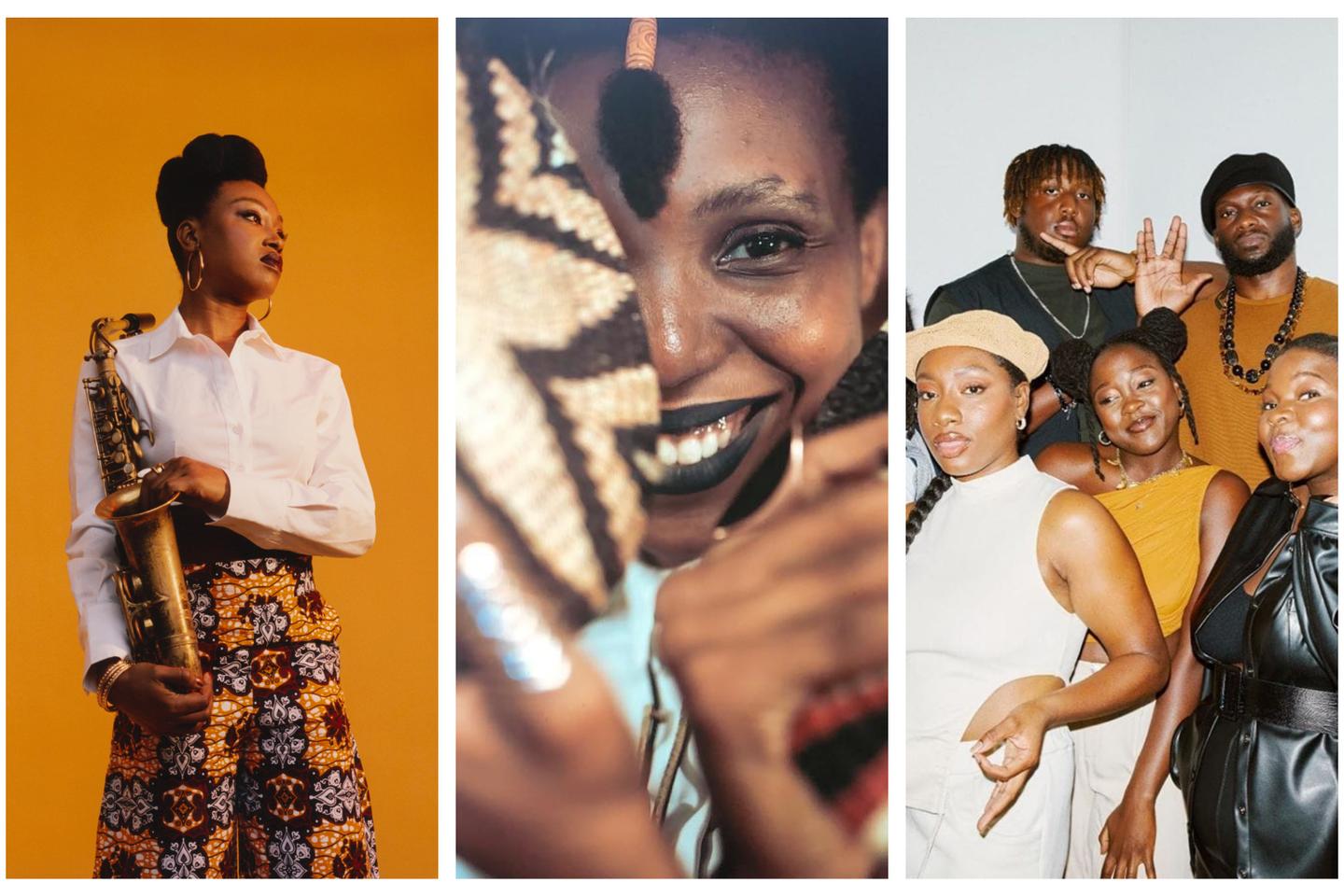 Each Wednesday, The World Africa presents three new musical releases from or inspired by the continent. This week, it's Afrojazz with the Nigerian Camilla George, the South African Thandi Ntuli and the British Kokoroko.
"Creation – Abasi and Atai" by Camilla George
Camilla George was born in Eket, in the southeast of Nigeria. A region where the ibibio community lives, to which she dedicates her third album, Ibio-Ibio, scheduled for Friday September 30 and that the saxophonist, who has become a pillar of the new London jazz scene while flirting with Afrobeat and hip-hop, describes as a "celebration of roots". The opus thus opens with the piece Creation – Abasi and Atai, on which the rapper Sanity returns to the myth of the foundation of the Ibibio people by Abasi, god of the universe, and his wife Atai, goddess of mediation.
"Secret Keeper" by Thandi Ntuli
The name of the third album of Thandi Ntuli, Blk Elijah & The Children of Meroë (published at the beginning of July), is also steeped in myth and history, referring both to the biblical prophet Elijah and to the capital of the kingdom of Kush – that of the "black pharaohs" – in present-day Sudan. Yet it is on an inner journey that the pianist and singer South African says he wants to invite us into this disc composed "after a long solitary stay in exile". She offers us an enveloping jazz, sometimes tinged with neo-soul, in which we dive with our eyes closed.
"Age of Ascent" by Kokoroko
Return to London with the group Kokoroko who, after the worldwide success of their first EP in 2019, released a highly anticipated album in early August, Could We Be More. The eight musicians gently deploy jazz melodies in which the Nigerian's heritage resonates. Fela Kuti or Ghanaian Ebo Taylor. " Everybody [dans le groupe] comes from different backgrounds, but what unites us is that we all have the same love for afrobeat and highlife", says trumpeter Sheila Maurice-Grey – who can also be found on Camilla George's record.
Find all the musical favorites of the editorial staff in the youtube playlist from World Africa.