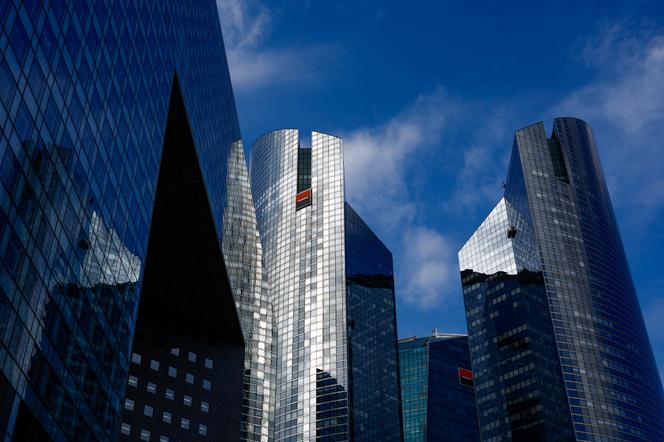 It was in the Société Générale tower on One Bank Street, in the heart of London's Canary Wharf business district, that Slawomir Krupa presented his strategy for the group on Monday September 18. The choice of location obviously owes nothing to chance: London rather than Paris, closer to major international investors, before whom the new general director of the third listed French bank detailed his choices in the morning and defended his ambitions.
His priority, four months after taking office, remains to convince that "SocGen" deserves better than the valuation currently given to it by the stock markets. The group's capitalization is only 22 billion euros, compared to 76 billion for BNP Paribas and 36 billion for Crédit agricole SA. In addition, the bank is one of the most poorly valued in the sector in Europe in relation to the ets on its balance sheet.
In order to meet expectations, Mr. Krupa knows that he must increase profitability, while reinforcing the financial solidity of the group, the other major concern of investors with the arrival, scheduled for early 2025, of the so-called "Basel IV" financial standards. ". These will strengthen the requirements of the supervisory authorities in this area.
Contribution to the ecological transition
Faced with this dual imperative, he therefore emphasizes his desire to make Société Générale a bank " robust " by allocating the capital at its disposal as best as possible, even if it means displaying a revenue growth objective of only zero to 2% per year. "It's the right choice at this point in the cycle"he ures, emphasizing that the year 2022, which serves as a reference for this objective, was "very very strong" in terms of income.
One of the main axes of the new plan will be to reduce the operating coefficient – ​​namely the ratio between expenses and income, a key indicator of profitability – to 60% compared to 65.8% in the second quarter, which will involve reducing costs by 1.7 billion euros by 2026. A large third of these savings will come from improving IT systems, but the group also intends to benefit from the ongoing integration of LeasePlan by ALD in mobility and the merger of its two retail banking networks in France, Société Générale and Crédit du Nord, effective since 1er January.
The plan also establishes the driving role of Boursorama, the online banking subsidiary, in retail banking. It is up to her to gain three million additional customers in three years to reach eight million.
You have 43.47% of this article left to read. The rest is reserved for subscribers.