"The next few years should be glorious for the France team", guesses Poirier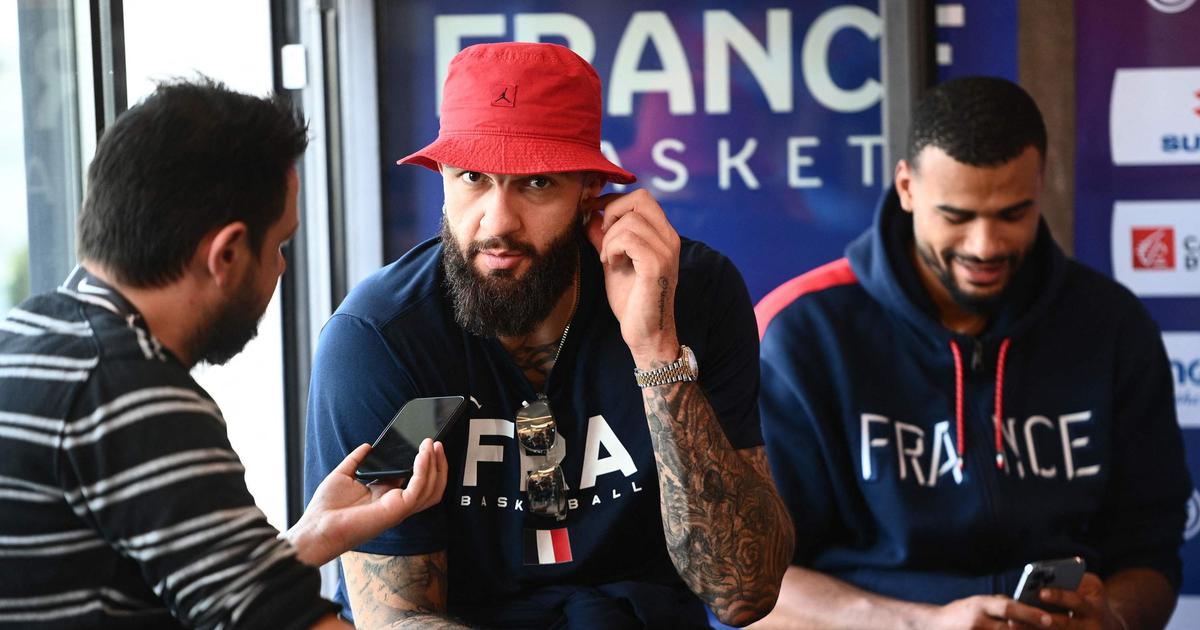 The pivot of Real Madrid and the Blues takes stock after the Euro and this bitter-tasting silver medal.
Vincent, how are you the day after the Euro final lost against Spain?
Vincent Poirier : I lived and lost other finals before this one. It's starting to be a habit, I manage to manage, I know what it feels like... We can only blame ourselves. We had a good run in relation to the criticism we suffered throughout the preparation and the summer. I think we shut a lot of mouths... That was also the goal, to show that even without two executives (Batum and De Colo), we were capable of doing great things. Maybe with them we win the final, maybe it would have been another competition. We have to move on. Especially for those who play in Europe and who will quickly resume with their club...
And maybe even more complicated for those, like you, who play in Spain?
The Supercup arrives this weekend, a trophy to play for. You have to refocus, forget and move on. As for any bending by my teammates at Real, we made it clear with Gerschon (Yabusele) that the first to sleep, he ends up quadriplegic (smile). It's going to go into punches, misplaced screens, displacements of odds and company. They are aware, we have warned them. They may be more scared of Gerschon than me, but we're the two guys who set up screens, so I'm not sure they'll want to play (smiles).
We are still quite proud of what we have done but we were there for the gold so we are disappointed.

Vincent Poirier
What is your analysis of the final?
We let them settle down. Juancho (Hernangomez) scored three points galore (7/9). He did what he had to do. It's us. We didn't know how to stop him as we would have liked and we pay for it because afterwards, we pick up the score (from -21 to -3, Editor's note), but it's hard, it sucks energy. And behind, they get in a few baskets which put them back on the water... It was a final that we approached badly, we ran behind them the whole match.
What assessment do you draw from your individual performances at the Euro?
It was... I have a role where I'm asked to support Gerschon, Rudy (Gobert) and Mous (Fall) a bit, it's not necessarily an easy role or one that brings you a lot of minutes. I tried to do my best. I stayed in what I know how to do and what was asked of me above all. Not the best of me, let's be honest. But I did what I could.
Read alsoBasketball: "The chicks make the same ball losses" plague Collet, who has "rarely been so downcast" after a defeat
In any case, the future seems promising for the Blues after this silver medal...
This silver medal is neither to be neglected nor to be denied. It's a great performance. No one was expecting us there and now everyone is disappointed that we lost. It's a bit contradictory. We were criticized throughout the preparation, at the European Championship. And everyone is surprised that we lose in the final... It's a bit funny. We lived outside the critics during the whole campaign, to surpass them. We are still quite proud of what we have done but we were there for the gold so we are disappointed. But inevitably, it bodes well for the next competitions because we will keep the same base and we will still bring back players who will bring their touch. The next few years should be glorious.