the not very reassuring news on the state of health of Catherine Laborde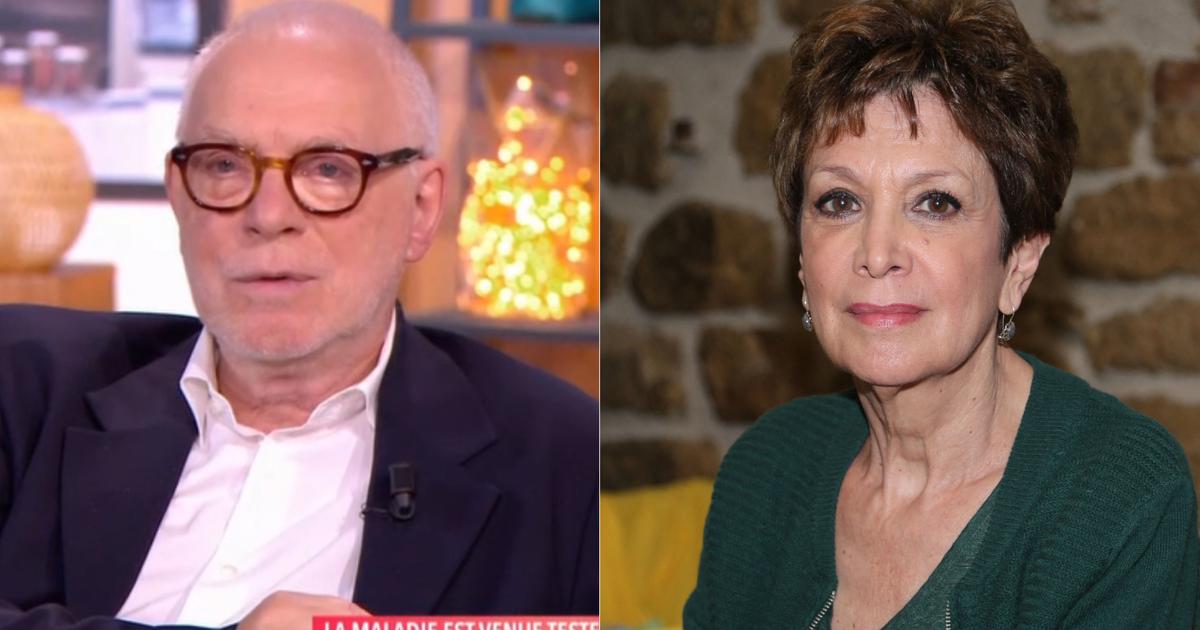 VIDEO – Thomas Stern, the husband of the former TF1 weather presenter, spoke in "It starts today", Faustine Bollaert's show, Tuesday afternoon on France 2.
"She comes back and she leaves. She makes this sort of sinusoidal movement between confusion and lucidity. For me, the most difficult is now". guest in "It starts today" Tuesday, October 4, Thomas Stern gave a moving testimony by evoking his wife Catherine Laborde , affected by Lewy body disease. "A cocktail between Alzheimer's and Parkinson'she describes. There are motor disorders, language disorders, anxiety attacks, hallucinations. It's a tough board.»
According to his testimony, the current period would be extremely difficult for the former weather presenter of TF1. "She has entered a phase where she finds it difficult to express herself, that is to say that she understands what is said to her but she has great difficulty in formulating things. So communication becomes extremely difficult", says the writer destabilized by the deterioration of the state of health of his wife. "The fact that language escapes him completely disorients me. It's like I'm losing a part of who I am myself", admits the one who has written several books with her. The 74-year-old clarifies that she still has the same recognizable voice and that he tries to "keep making her laugh», «the only weapon against despair", according to him.
Read alsoCatherine Laborde in "Seven to eight": "The disease will prevail at one time or another"
To Faustine Bollaert's question: "edo you still feel like her man or do you no longer feel like her helper?", Thomas Stern assures that he did not "never felt her man so much as in being her helper". "I had no disposition for this type of devotion. Until old age, I was selfish and narcissistic. I never thought I would get into this overtaking mechanic", he admits. Thomas Stern and Catherine Laborde have signed a book released in 2020, Amour Malade (Plon editions)where they evoke the disease within their couple but also the evolution of their relationship.