the old man and the beauty on France 2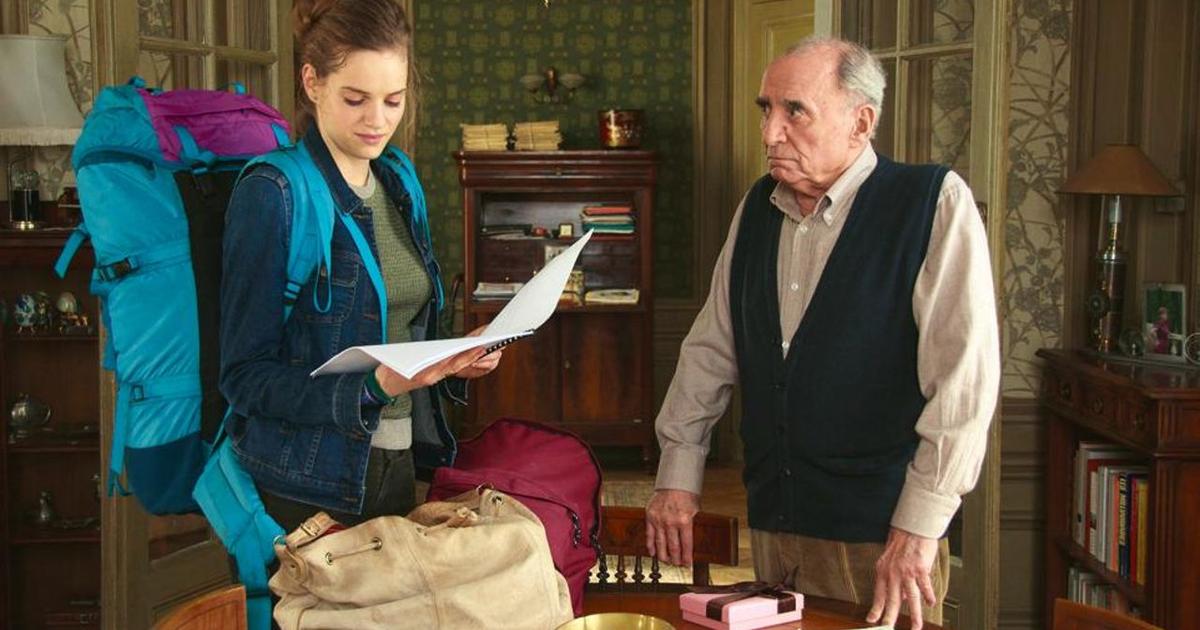 CRITICISM – Ivan Calbérac has successfully transposed his own play to the cinema. The moving encounter of two beings who manage to tame each other. The student and Monsieur Henria film not to be missed this Tuesday, November 22 at 9:10 p.m. on France 2.
The comedy The Student and Monsieur Henri, by Ivan Calbérac, had been one of the best plays of 2012. The author staged a grumbling old man with a tender heart, the excellent Roland Dumas, facing a laid-back young girl, responsible for discreetly watching over him ( Claudia Dimier). It was José Paul who directed the actors at the Petit Théâtre de Paris. In 2015, the author transposed his story to the screen. Claude Brasseur succeeded the late Roland Dumas in the role of Monsieur Henri while Noémie Schmidt gave him the reply.
Friction between generations
Paul (Guillaume de Tonquédec) insists. A widower for thirty years, his father is in fragile health. His son wants him to rent a room to a student. Constance, up in Paris, arrives in the apartment despite the owner's opposition. After some friction between these representatives of two generations, Paul's father and his tenant find common ground. They will even tame each other, then help each other and finally make a strange deal.
The plot threads are predictable, certain effects expected and the production is rather basic, but all this does not diminish the emotion aroused. We would all like to be Claude Brasseur's granddaughter or grandson! The actor, who died in December 2020, is obviously having fun playing the tyrannical curmudgeon. "Destiny is a piece of shit," he swings at Constance when she announces his arrival. However, his character does not manage to hide for long the affection he feels for his "victim".
Fresh as a rose
Born in Switzerland, Noémie Schmidt had just appeared in The sure girl, by Victor-Emmanuel Boinem, and had acted in TV dramas. Henrietta in Versailles, the Canal+ series, that's her. Aged 24 in Ivan Calbérac's feature film, she composes a tenant who overflows with energy, fresh as a rose and who has her character! Falsely angelic, sparkling gaze, the actress bursts the screen.
For his part, supposed to inherit his father's family accounting firm, under the guise of Paul, Guillaume de Tonquédec is facetious at will. He does not know that Constance and her father have agreed to play a bad trick on him. As for the appearance of his wife – Frédérique Bel – as a clam frog, it adds to the humor of the film. The former host of "La Minute blonde", on Canal +, did not hesitate to make herself ugly to be credible. In this family story, Ivan Calbérac added a touch of philosophy: "You are not going to wait to be my age to do what you like, we only have one life for that", says Monsieur Henri to Constance. An entire program. Tonight, we are watching France 2.