the old man and the child, on Canal +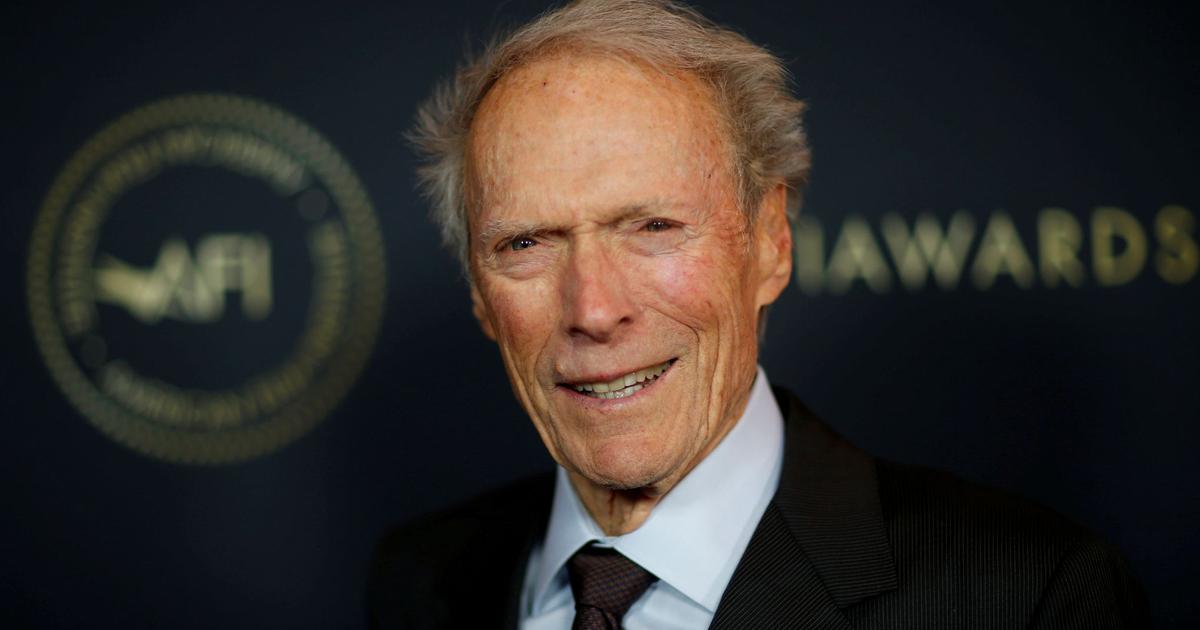 CRITICISM – With this new film released in 2021, unseen on television, Clint Eastwood signs an atypical road movie placed under the sign of melancholy and kindness. Not to be missed, this Wednesday, September 21 at 9:10 p.m. on Canal +, and on myCanal.
It's not going strong. Mike Milo has lost his job as a horse trainer. This former rodeo champion has his back in compote and spends his days in his rocking chair silently contemplating the vestiges of his past glory. The memories jump in his throat. Poor Mike. He doesn't talk about it much, but he lost his wife and son in an accident. He's come a long way. The tragedy plunged him into alcohol and drugs. His boss pulled him out of there. So when he asks him to go and pick up his 13-year-old son, Rafa, from Mexico, whom he abandoned a long time ago, he can't refuse. Here he is, driving his Chevrolet as quavering as him.
How to ride mustangs
This Rafa is a number. His mother, Machiavellian and nymphomaniac, says worse than hang. Mike Milo, played by Clint Eastwood, has the wisdom to reject his advances. Is that why she sends her bodyguards after her? It is that the nonagenarian has found the kid who participates in cockfights. The title is ironic: Macho is the name of the red-crested bird that the kid owns. Between the old man and the child, bonds are woven. Go to Texas, why not? Is it true that his father owns a ranch? This will change him from the suburbs of Mexico, from the sumptuous villa of his mother and his lovers who mistreat him. Room for freedom.
The duo crosses the desert, avoids the Federales. They're stealing the Chevy. They borrow a vehicle that breaks down. Fortunately, there is Marta, a charming widow who runs La Cantine de la Luna. Apparently, in the area, the mechanics are not in a hurry. Mike Milo has time to show the teenager how to ride mustangs. The project of Cry Macho had successively been considered for Robert Mitchum, Burt Lancaster, Roy Scheider and Arnold Schwarzenegger. Eastwood is in charge. He is as old as his arteries. The actor carries around his parchment face, his voice sandpapered, his Giacometti silhouette. The trip teaches him unexpected things. What if he had missed his life? Is being a man just about riding mechanics on a saddle? He discovers that he still had a part of innocence. People lie, can't help it.
part of innocence
The movie is pure and simple. It bathes in a dull melancholy, parades at a calm, obvious rhythm. There is a kindness there, a sentimental side which is not new to the director and which today is obvious. Clint Eastwood has nothing more to prove.
Time passes slowly, drop by drop, in ochre, dusty landscapes, with epiphanies, like this scene where broncos gallop along the road to overtake the gringo's car or this image where we discover the pensioner and the bartender dancing in the middle of the tables, in an orange ray flooding the restaurant obliquely. The sun also rises in the West. Cock-a-doodle Doo!