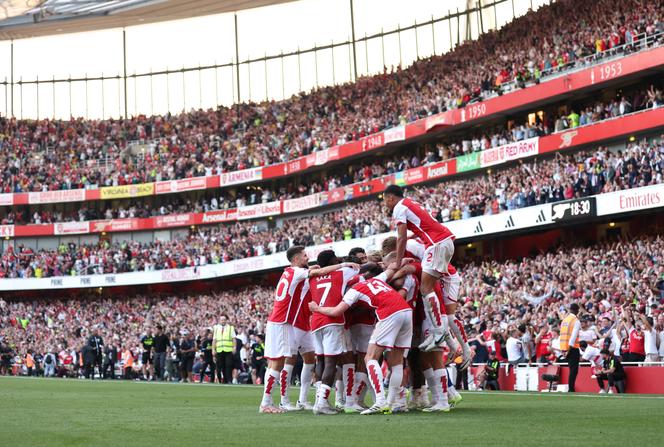 On the economic front, the Premier League once again lost the game this summer. During the transfer season, which concluded on 1er September, the twenty clubs in the English top division spent 2.4 billion pounds sterling (2.8 billion euros) on purchasing players. That's as much as… all the spending in the French, German, Spanish and Italian championships combined, according to calculations by Kieron O'Connor, who runs the specialist blog Swiss Ramble. That is to say a championship which weighs as much as its four main rivals.
Year after year, the economic imbalance grows between English football and the rest of the world. Its championship includes eleven of the twenty richest clubs in Europe, according to the Deloitte firm. As proof of his financial power, Mr. O'Connor takes the example of Burnley, a small club promoted this season to the Premier League, which spent this summer, 93 million pounds sterling net: "No club in Germany and Italy has spent so much and no club, with one exception, has spent so much in France [PSG] and in Spain [Real Madrid]. »
Behind this overwhelming domination are, above all, the colossal sums collected in television rights, a consequence of the arrival of pay television three decades ago. In 1992, the tycoon Rupert Murdoch tried to get his Sky satellite package off the ground and decided to bet big: he bought the rights to broadcast English football for five years for 214 million pounds sterling (around 450 million pounds sterling today). today, or 525 million euros). The football world can't believe it.
International flight
The formula is paying off. The roofs of British homes are being covered with satellite dishes, with households subscribing to Sky in droves. The satellite package makes its investment profitable and the clubs get richer. Since then, each renewal of rights has resulted in a new surge in prices, always dominated by Sky (which no longer belongs to Mr. Murdoch's group, but to the American Comcast).
The last auction covered the years 2019-2022 and, due to the pandemic, the rights were extended for 2022-2025 for the same amount, i.e. £5 billion for three years. Sky still dominates with 128 matches broadcast per year, far ahead of the sports channels of BT (52 matches) and Amazon (20 matches).
This envelope only concerns broadcast rights within the United Kingdom. For international markets, the surge in prices is more recent, but just as spectacular. The clubs, ever wealthier, have invested heavily in marketing and international tours, mainly in Asia or the United States. Interest from fans around the world has grown significantly. International rights now also reach £5 billion over three years. Some landmark deals: in the United States, NBC bought the rights for six years for £2 billion; in Scandinavia, Viaplay signed a contract for around the same sum, to cover nine countries in Northern Europe.
You have 31.93% of this article left to read. The rest is reserved for subscribers.