The paintings of Joe Biden's son at the heart of a parliamentary inquiry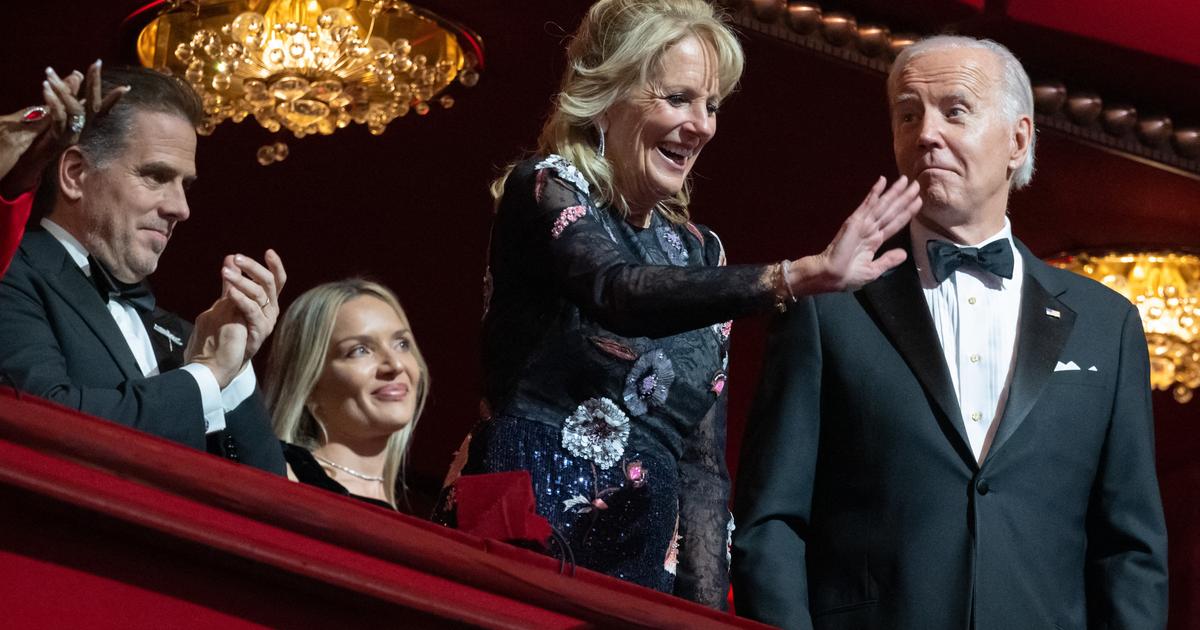 Former businessman converted into art, the second son of the President of the United States is suspected by Republicans that industrialists or financiers buy his works for the sole purpose of attracting the good graces of the White House.
Paintings by the son of Joe Bidena former businessman turned artist, were on Wednesday at the heart of a parliamentary inquiry led by Republicans, who accuse the family of "to trade in one's contacts and influence".
The head of a powerful parliamentary committee wrote to a New York gallery exhibiting the works of Hunter Bidendemanding that she provide Congress with a list of buyers of her works.
"Your agreement with Hunter Biden raises serious ethical issues and raises the question of whether the Biden family is once again trading in their contacts and influence"assures the Republican James Comer in this missive.
He also invites the owner of the gallery, Georges Bergès, to testify before Congress in February. Hunter Biden is one of the favorite targets of the Republican camp which, with its new majority in the House of Representatives, has promised to open a series of investigations into the Democratic president.
SEE ALSO – "It's wind": Joe Biden minimizes the affair of the documents found in his office
"It is certainly not a Picasso"
The Republicans point in particular to the risk that industrialists or financiers buy his works for the sole purpose of currying favor with the White House.
According to James Comer, some of the paintings exhibited by the New York gallery Georges Bergès cost up to 225,000 dollars. "Who would pay large sums for works by Hunter Biden that are a priori worthless? It is certainly not a Picasso"rebuked the elected conservative on Twitter.
Asked by AFP, the gallery did not immediately comment. In recent days, she had been promoting Hunter Biden acrylics on these social networks. They are still on the gallery's account.
The Biden administration, which wishes to present itself as ethically irreproachable, has been repeatedly questioned about the artistic career of the son of Joe Biden, a former lawyer and businessman.
The president's youngest son has been regularly criticized for having economic interests in Ukraine and China when his father was vice president of barack obama (2009-2017).