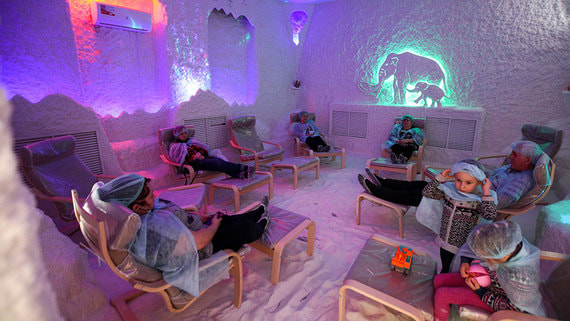 The demand for holidays in Russian sanatoriums this year has grown by 30% compared to 2022, T reports with reference to the press service of the Russian Union of Travel Industry (PCT).
"According to tour operators, the demand for spa holidays this year has grown by 30%," they said.
According to the PCT, the resorts of the Caucasian Mineralnye Vody are in the greatest demand, despite a noticeable increase in prices – the occupancy of sanatoriums for the summer exceeded 93%. As Yulia Vysokanova, General Director of Multitour, noted, this dynamic is due to a decrease in the availability of European resorts and the influx of their customers to the Russian market.
Earlier in April, Vice-President of the ociation of Tour Operators of Russia (ATOR) Sergey Romashkin announced an increase in the average cost of a spa holiday in Russia in May and increased by 12-13% in summer compared to 2022. Resorts remain the most popular in this segment Caucasian Mineralnye Vody, the cost of which, against the backdrop of high demand, is twice as expensive as in other directions. Treatment in Kislovodsk, including transport, will cost 70,000 rubles, Romashkin noted.
In March, the President of the PCT, Ilya Umansky, predicted an increase in tourist flow in Russia up to 10% compared to last year, and abroad – by 25-30%. According to him, the dynamics of the tourist flow in Russia in 2023 will be determined by the availability of transportation and the availability of hotel infrastructure, the volume of which, according to Umansky, is growing every year.