The Philharmonic of Radio France and Stravinsky meet at Charles-de-Gaulle airport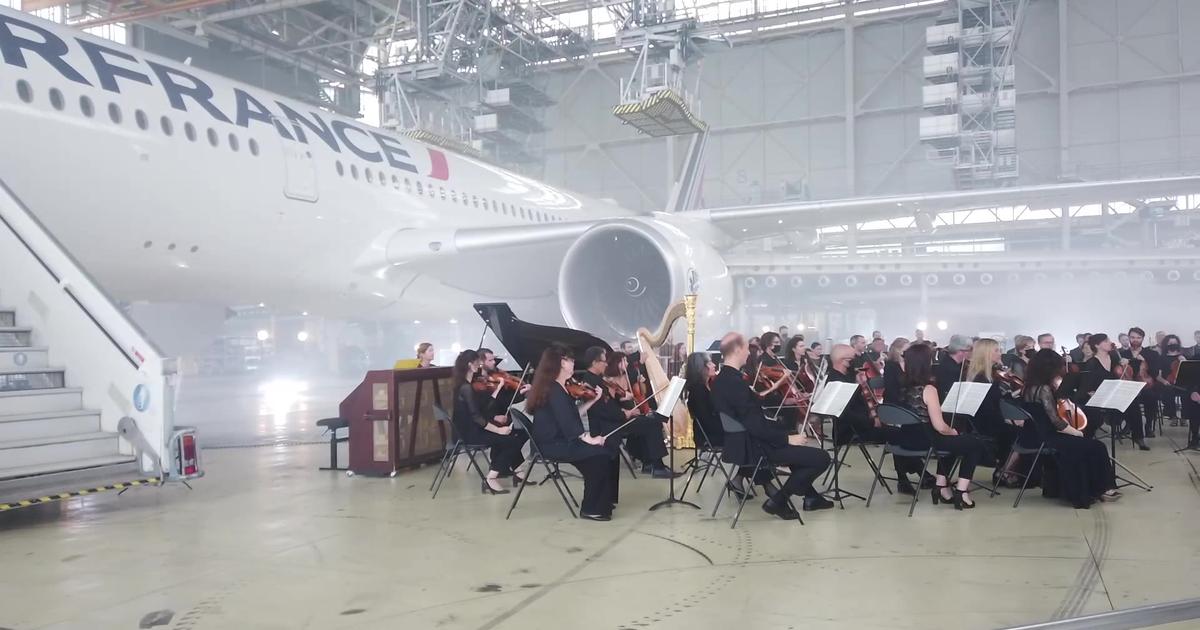 Was it to give more flight to theBird of Fire of Stravinsky? The orchestra gave an unexpected concert in a Roissy hangar a year ago. We now discover it on Arte and France Musique.
It was a surprising place to play and listen to music. Air France maintenance hangar number H6, lost in the technical area of ​​Roissy airport! Under the wing of a majestic A350, a very fuel-efficient long-haul plane, the conductor Daniel Harding (who is also an airplane pilot) installed his 80 musicians as if they were on the stage of a large auditorium. The choice of the work had to take into consideration the immense dimensions of this hangar intended to house an airplane.
Fire Bird, one of Stravinsky's most beautiful scores, which begins like a rustle and culminates in an incredible apotheosis, was even able to fill the 10,408 square meters of the place and its 43 meters high roof. With all due respect to purists, Daniel Harding and tenor Andrew Staples think that taking "scholarly" music out of its temples to create events in atypical places will open it up to a wider audience. Here is the unpublished video recording of this evening that Air France customers will be able to watch on board long-haul flights and that viewers will be able to discover on Arte concert or on the France musique website. I was lucky enough to be there during the rehearsal and I must admit, I had a magical time hearing some of the most beautiful music in the world, wonderfully interpreted.