The Presidential Fund will allocate almost 30 million rubles for the opera with Shaman's participation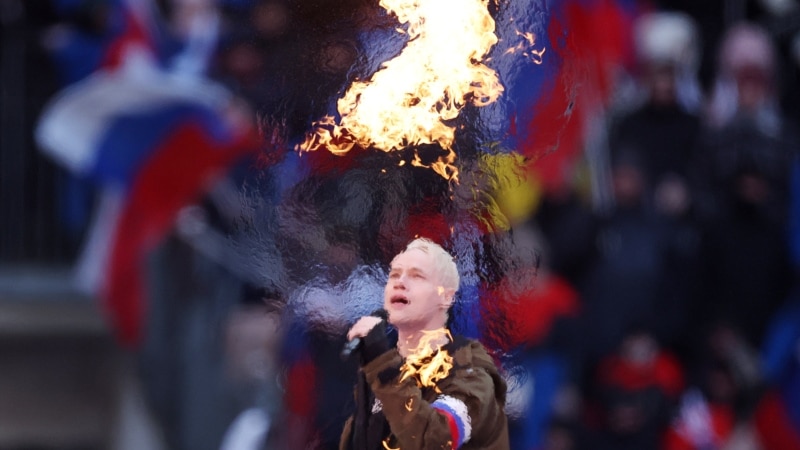 The Presidential Fund for Cultural Initiatives will allocate 28.7 million rubles for the production of the opera "Prince Vladimir". Pop singer Yaroslav Dronov, performing under the pseudonym Shaman, will play the main role in it. Dronov became famous after the start of the war in Ukraine with the propaganda hits "I'm Russian" and "We Stand Up". He has repeatedly performed at concerts in support of Kremlin policies, including at a rally-concert in Luzhniki on February 22, in which Russian President Vladimir Putin participated.
The ethno-opera "Prince Vladimir", as indicated in the application for the presidential grant, will tell the story of the baptism of Russia and "contribute to the rise of the patriotic spirit, the strengthening of traditional spiritual and moral values ​​and the triumph of Russianness." The music for it was written by the composer and producer Igor Matviyenko, whose production center is a recipient of the grant. The total budget of the opera is almost 40 million rubles, 28.7 million of which will be the presidential grant, and another 10.9 million – external financing.
In the description of the project, it is stated that in modern Russian culture there are such problems as detachment from cultural and historical roots and the predominance of Western music. The opera should reflect the spirit of the time, "when Russia, embodying a stronghold of traditional values, opposes itself to the hegemony of Western culture, expressed in the ideology of the consumer society." Moscow and the city of Sudak in the annexed Crimea are named as the locations of the project.
At the beginning of this year, 1,845 projects received presidential grants from the country's budget. At least 30 of them were directly related to the war in Ukraine.