The Prime Minister of Georgia accused Ukrainian politicians of interference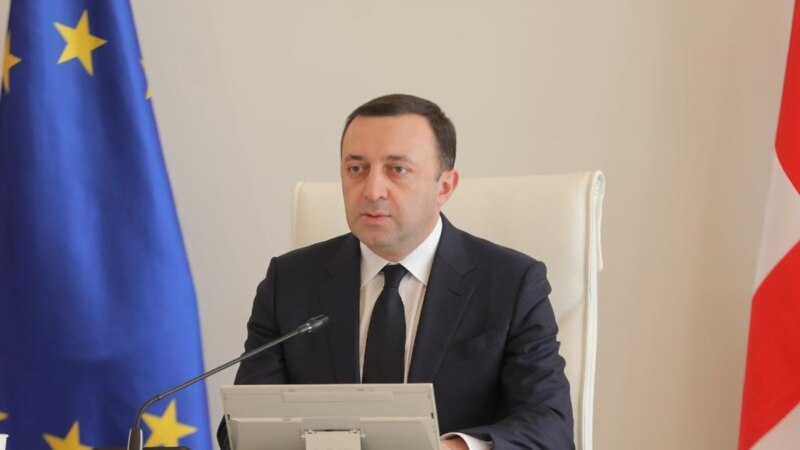 Prime Minister of Georgia Irakli Garybashvili called the comments of Ukrainian politicians about the recent protests in Georgia "direct interference" in the country's affairs. He said this in an interview with Imedi TV channel.
Speaking about Zelensky, Garybashvili said that "when a militant person comes out and comments on a destructive action in Georgia, which is carried out by several thousand people, this is direct evidence that this person is involved, motivated to make something happen here."
He also mentioned Ukrainian politicians and "some sloppy losers" who "say that we need changes, a coup, and this is direct interference [в политику страны]", Imedi quotes Garybashvili.
Garibashvili wished Ukraine an end to the war, peace and reunification of the country. "But first take care of yourself and your country, and we will take care of our country. I want to say this to everyone," said Garybashvili.
After the adoption of the draft law on foreign agents in the first reading on March 7, protest actions of many thousands began in Georgia. In Tbilisi, they were accompanied by clashes between demonstrators and the police, more peaceful rallies were held in Batumi and Kutaisi. On March 9, the Georgian parliament, including the initiators of the bill, the ruling party "Georgian Dream" and the pro-government faction "People's Power", rejected the bill in the second reading, thus satisfying part of the demands of the protesting citizens.
The draft law "On transparency of foreign influence" assumed that non-profit organizations and mass media will receive the status of agents of foreign influence if more than 20% of their income comes from abroad. Such organizations would have to undergo mandatory registration, and if they refuse to do so, they will be fined. In addition, the Ministry of Justice would have the right to start an investigation against them.