the program and all the information on the matches of this Monday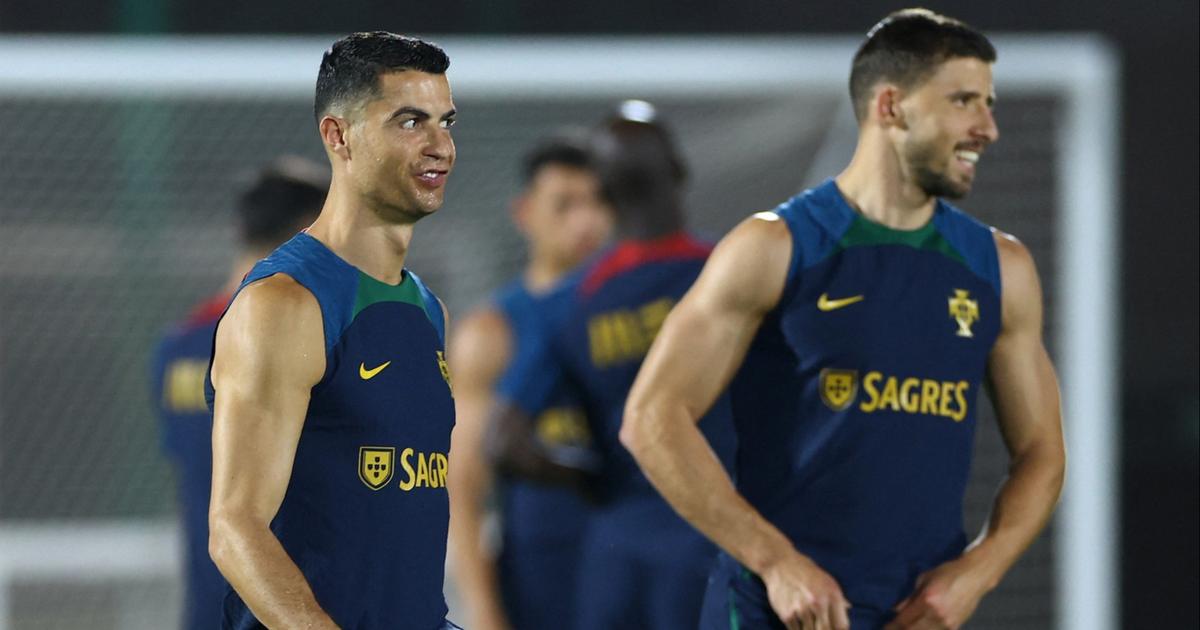 Brazil and Portugal have their sights set on the round of 16 of the World Cup on Monday, while Cameroon and Ghana are already back to the wall. Here is the program.
Matches of the day
The second day of the group stage ends on Monday. And heads might still roll in this 2022 World Cup. Cameroon and Serbia, both zero points in Group G, will open the ball at 11am. The loser will be eliminated if Brazil and Switzerland draw later in the day (5 p.m.). Ghana is also in danger against South Korea of ​​Heung-min Son (2 p.m.). Finally, Cristiano Ronaldo's Portugal will qualify for the round of 16 if they win against Uruguay's Valverde, Suarez, Nunez and Cavani. Game at 8 p.m.
Broadcast times and channels
Cameroon – Serbia (Group G) : 11:00 (beIN Sports 1)
South Korea – Ghana (Group H): 2 p.m. (beIN Sports 1)
Brazil – Switzerland (Group G): 5 p.m. (beIN Sports 1)
Portugal-Uruguay (Group H) : 20 hours (TF1beIN Sports 1)
The news of the Blues
We do not change the habits side team of France. Two new players will present themselves at a press conference this Monday at 2:30 p.m. There will be a training session at 4 p.m., fully open to the media. Next match this Wednesday at 4 p.m. against Tunisia, with the only stake being 1st place in group D, almost already assured. Didier Deschamps will put a few executives to rest for the round of 16, which will take place on Saturday 3 or Sunday 4 December.
statement of the day
Brazil has retained as much victory against Serbia last Thursday (2-0) that Neymar's ankle injury. Knowing that the right side Danilo is also injured in this part of the body. "I believe that Neymar and Danilo will return, positive the Brazilian coach, Titeat a press conference. After all, I'm not a doctor. But the medical reports give me hope for both players.»
SEE ALSO – Neymar"should be operational for a possible round of 16", assures our special correspondent, Christophe Remise
Player to watch: Vinicius (Brazil)
Active and decisive passer v Serbia (2-0 win), Vinicius is brought to take on another dimension in the absence of Neymar, injured in the ankle. The only scorer in the last Champions League final (1-0 win against Liverpool) has confirmed, with Real Madrid, that he is, at 22, one of the leading strikers in the world of football. A combination of speed and dribbling skills, an increased sense of goal and improved vision of the game: Vinicius is one of those thrilling players who can turn a game around on his own.
Expression of the day: surface fox
An endangered species, as we are looking for versatile players these days. In football, a "field fox" is an attacker who is only there to score goals. He spends almost the entire match in the penalty area, on the lookout for a good cross or a badly repelled strike by the goalkeeper. Its strengths? Instinct, flair, but also ball calls and finishing, with the foot and/or the head. Generally, he is not good at the rest (passing, dribbling…).
SERVICES – Find 200 expressions and anecdotes of football legends!
Among the most famous, we can mention David Trezeguet, Gerd Müller, Delio Onnis, Filippo Inzaghi or more recently Edinson Cavani. In English, we speak of "poacher", that is to say a poacher, an individual who illegally hunts and catches animals. In the same way, it is ironic that a surface fox tends to "steal" goals, sometimes contenting himself with pushing the ball into the net.
SEE ALSO – The legend of David Trezeguet at Juventus (2000-2010)