The prosecutor's office of the Federal Republic of Germany called for an investigation into the crimes of the Russian army in Ukraine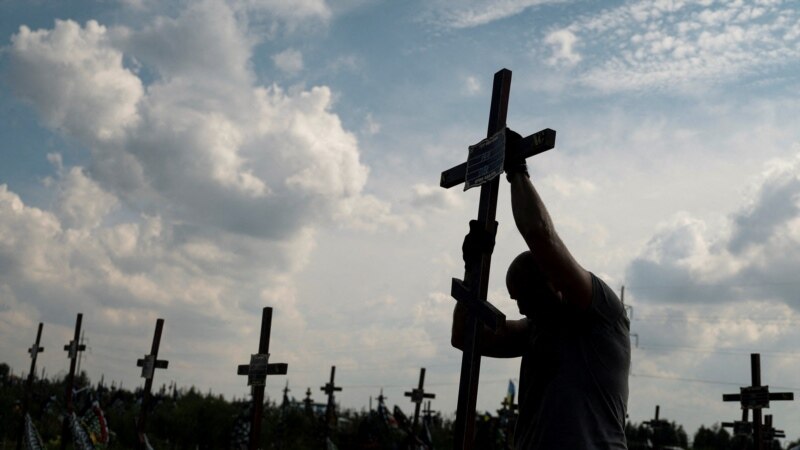 The Attorney General of Germany said on Sunday, February 5, that his office has collected hundreds of pieces of evidence that testify to war crimes committed by Russian forces in Ukraine. Peter Frank's office called for international efforts to bring the guilty leaders to justice.
"At the moment, we are studying the mass murders in Bucha and attacks on civilian infrastructure in Ukraine," Peter Frank said in an interview with the newspaper Welt am Sonntag. He noted that most of the evidence was obtained from interviews with Ukrainian refugees.
According to the prosecutor, the task now is to "prepare for a possible trial that will take place later – be it in Germany, or with our foreign partners, or an international court."
As France-Presse notes, Frank's office has previously used the principle of universal jurisdiction, which allows investigating certain serious crimes regardless of where they were committed. This principle was applied in the investigation of citizens of Syria – in the case of brutal massacres during the civil war in this country.
On the basis of the same principle, a group of people from Myanmar filed a criminal lawsuit in Germany, accusing the army of their country of genocide, war crimes and crimes against humanity.
Peter Frank noted that his department began investigating events related to Ukraine in March of last year.
The Minister of Foreign Affairs of Germany, Annalena Berbock, last month advocated the creation of a tribunal to hold Russia accountable for the war with Ukraine, taking into account the fact that the International Criminal Court (ICC), which launched its own investigation last year, cannot prosecute Russians for one or another war crimes, since neither Russia nor Ukraine itself, are recognized by states participating in the International Criminal Court.
According to the testimony of local authorities and journalists, hundreds of dead bodies were found in the Kyiv suburb of Bucha alone after the retreat of the Russian army from there in March of last year.
These murders led to international condemnation and accusations of war crimes. Russia has repeatedly denied involvement in massacres of civilians, calling what was happening a "provocation and staging".