the quest for freedom of a little girl who became Calamity Jane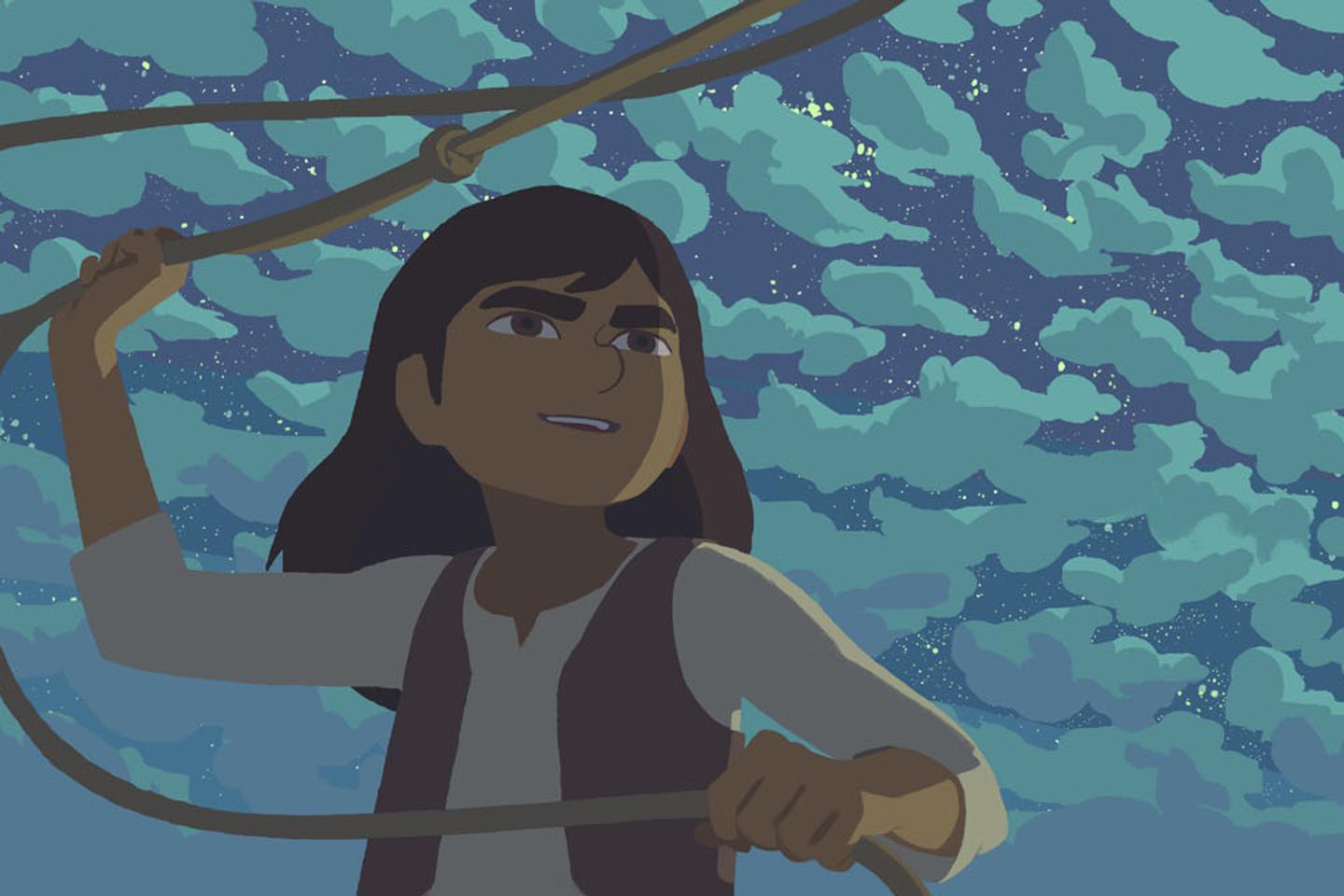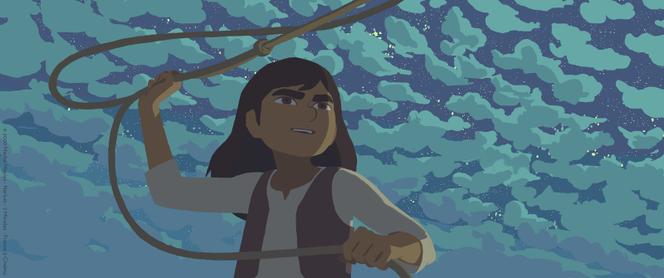 CINÉ+ FAMIZ – SATURDAY, SEPTEMBER 17 AT 8:50 P.M. – ANIMATED FILM
After the icy expanses of the North Pole of At the top of the world (2015), Rémi Chayé warms up his palette in the sun of the American West in a western where the pure tradition of the genre is suddenly revived by the grace of a drawing.
The Far West offers a gigantic field of exploration, so many different landscapes follow one another. Calamity, a Childhood of Martha Jane Cannary embraces its variations with a fluid gesture, always in motion, in the footsteps of a little heroine who we know will become a legend, but who, for now, is only beginning her path to age adult.
Ten-year-old Martha Jane Cannary has just lost her mother. She is embarked, with her father and her little brothers and sisters, in the convoy of wagons which must take them to Oregon, where they hope to know better days. Within this choreography, the men and the sons set up the camp, guide and care for the horses, the women and the girls take care of the children, the cooking and the dishes. The organization hardly suits the intrepid character of Martha Jane, who dreams of taking the reins and galloping. But we are in 1863 and nothing authorizes him to occupy this place.
Initiatory story
Great destinies are sometimes decided on a detail. His changed the day his father, injured, handed over the driving of the truck to him. The apprenticeship is tough, the boys' jeers without pity. Never mind, Martha has never felt so free. She swaps the dress that hinders her movements for pants, cuts her hair like a boy and does not mind a fight. So that, when a theft occurs within the caravan, it is she who is accused. Driven out, the little girl must continue her journey alone, face the dangers of the journey, so many steps necessary for the construction of the character.
The film delivers its gallery of portraits, each of which embodies a part of the history of the Far West
At the end of the story, Martha will have become Calamity Jane. Already a skilled rider, a storyteller of incredible stories, a tall cowboy. Not yet a saloon hostess, army scout or Buffalo Bill's mistress. This – which is known – is not the business of the film, which aims to imagine the way in which this free, rebellious and emancipatory spirit could have been built in this America of the XIXe century, patriarchal and conservative.
This initiatory story with an epic breath delivers its gallery of portraits, each of which embodies a part of the history of the Far West. But all this little world may be agitated in all directions, it is only passing through the immutable cycle of the seasons which in turn makes the Rockies rumble, the wheat undulate, the fields bloom, the torrents overflow, s lighten then darken the sky. The decorations resembling Fauvist paintings bring life to large spaces. And to the characters their heroic dimension.