"The question of women in Iran is more complex than the simple compulsory wearing of the veil"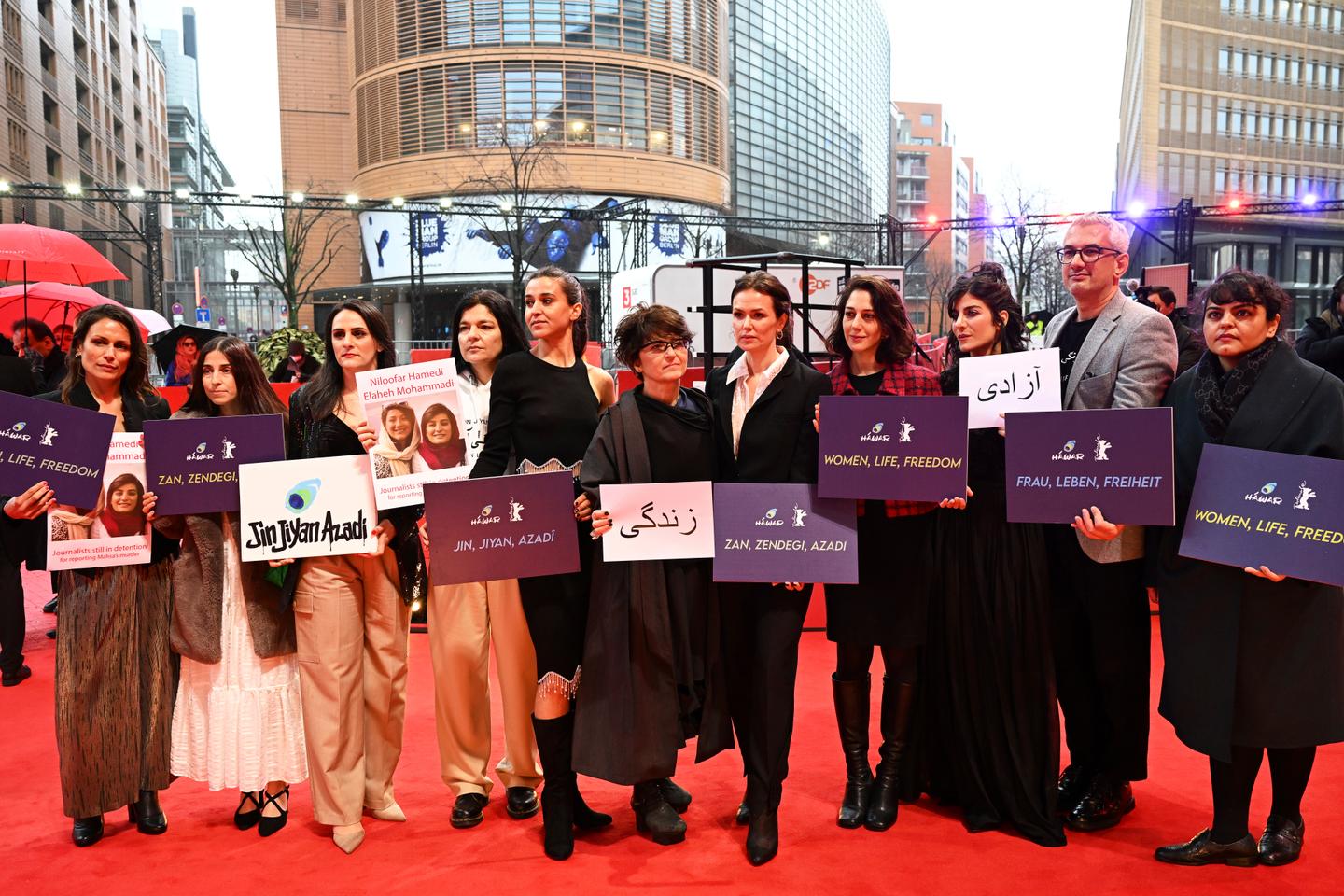 Ithe death of Jina Mahsa Amini, a young Iranian Kurd, because of a veil "badly worn", in September 2022, provoked a protest movement in Iran. Together, Iranian men and women have been crying out their anger against a totalitarian and oppressive regime ever since. They demand freedom, equality and democracy. The triggering factor of this uprising is certainly the dramatic death of the young woman after her arrest by the morality police, but what are the Iranian people actually asking for when they proclaim "Woman, life, freedom" ?
The obligation to wear the hijab is of course a major concern for a significant portion of Iranian women, as well as for women's rights advocates. It is all the more so since respect for this rule is controlled by the morality police, whose violence, as we have seen, could cause death. However, does the situation of Iranian women come down to this question?
International Women's Day is an opportunity to highlight their condition. The Islamic Republic of Iran is a theocratic regime. The law there is, for the most part, based on Sharia. Inequalities between men and women are therefore institutionalized, particularly in family law and criminal law. Let's see some concrete examples.
Iranian women suffer from legal and social injustice
The woman has the right to ask for a divorce only if it is stipulated in the marriage contract. Otherwise, she can only do so if she can prove before a patriarchal court that she is in a particular situation, such as the absence of the husband for a certain period. The man, meanwhile, can always decide to divorce as he pleases. In addition, only the father has parental authority.
The law recognizes the father and the paternal grandfather as legal representatives of the child. Regarding custody of children after divorce, the mother can have the right to custody of her child until the child is seven years old. A married woman must have her husband's permission to travel abroad. Another injustice: the woman inherits half of the man's share.
The cost of a woman's life is less than that of a man's life in court. The testimony of a woman in criminal cases can only be accepted if it is corroborated by that of a man. Women magistrates are not allowed to pass judgment in their courts. Thus, as these few examples show, Iranian women suffer from a major legal and social injustice. However, the gaze abroad is invariably limited to the question of the veil.
You have 45.59% of this article left to read. The following is for subscribers only.