the rage of Romain Grosjean set in the scene while he was leading in St. Petersburg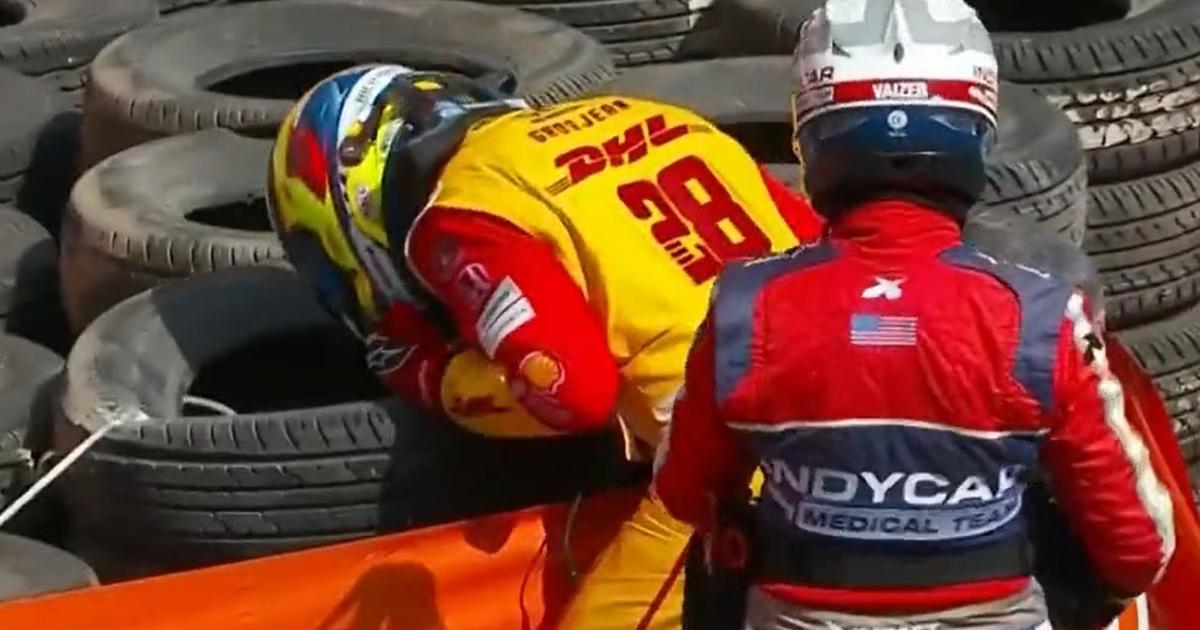 The Frenchman was ideally placed for victory before being pushed into a wall of tires by a competitor. His first victory in the discipline will wait.
Romain Grosjean came close to a first victory in IndyCar. This weekend in St Petersburg, the Frenchman from the Andretti team dominated the debates in the race after taking pole position in Florida. But 29 laps from the finish, Scott McLaughlin (Penske) shattered his dreams by sending the leader's single-seater into the background.
The American had just come out of the pits with cold and therefore less efficient tires. But instead of letting the former Formula 1 driver pass, very eager to overtake his opponent, the latter delayed his braking as much as possible to resist, causing a collision. Both men finished in the tire wall. Scott McLaughlin was able to restart, Grosjean not. #28's left front suspension broke while hitting.
In rage, the Frenchman banged his fist on the tires, very disappointed because he could have opened his counter of victories in a discipline he joined in 2021. He must for the moment be content with four podiums while the 2023 season started this weekend. The other Habs on the track, Simon Pagenaud, was forced to retire, trapped in a collision at the start of the race.
"You saw what happened on TV, so I don't want to dwell on it too much." hot-stormed the driver before adding: I am very disappointed. I hope that rules will be put in place. We had a really fast car, the team did an incredible job. I always admire what he has done, he comes from V8 Supercars and does a very good job, but what we saw today on the track is not racing.»
Scott McLaughlin then came to meet Grosjean to explain himself and smooth things over. The two men exchanged. An initiative appreciated by Grosjean. "Thanks for coming to see me my friend. I look forward to fighting for the lead on other occasions.", confided Grosjean on social networks. "I'm glad I got to talk to you man-to-man. We were fighting hard, both for the victory. We had a lot of duels with Romain. I apologize for this time", confided for his part the pilot Penske.
---
SEE ALSO – Mbappé's record goal during PSG-Nantes on March 4 (4-2)