the regions want to have control over France Travail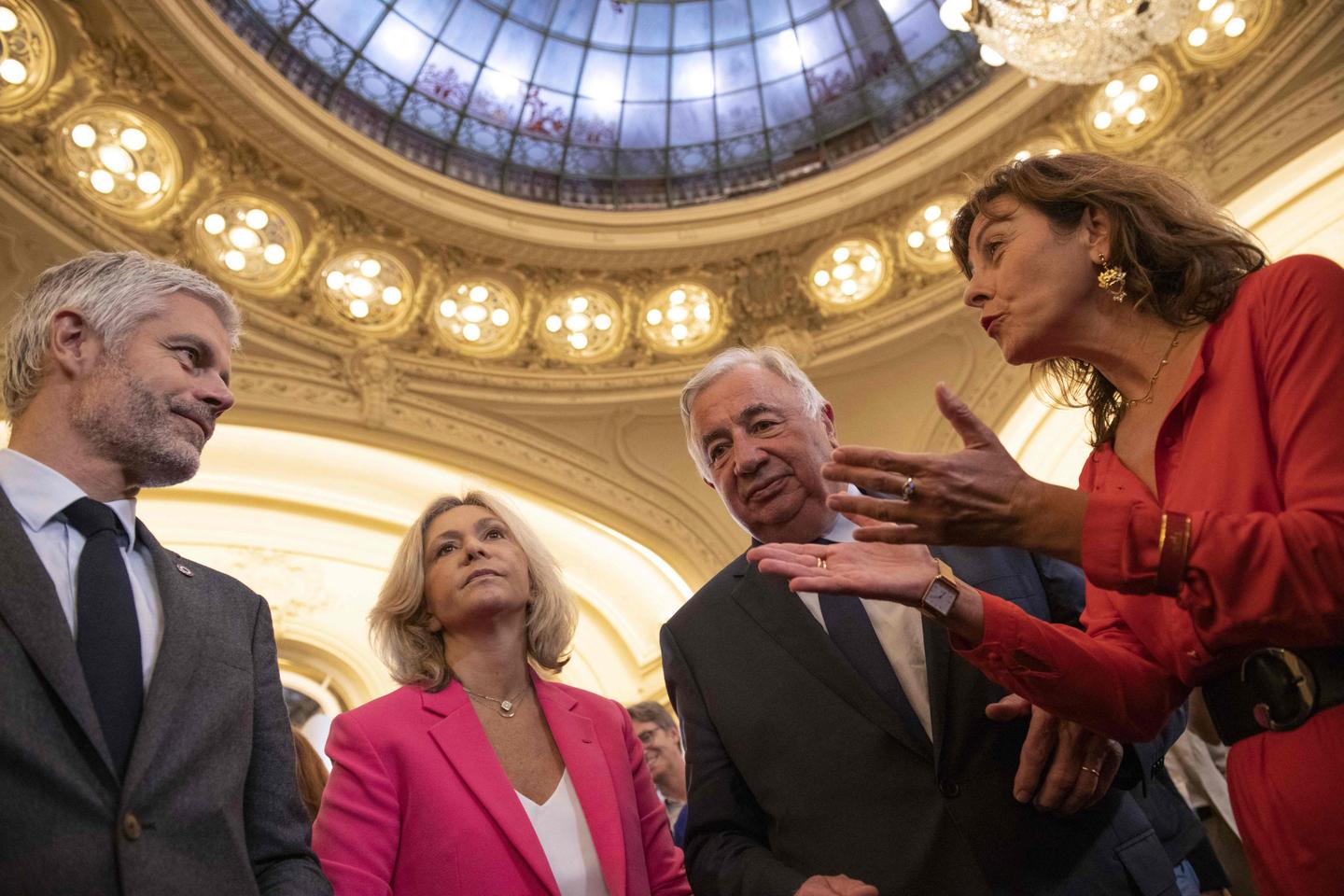 The regions want to take their full part in the creation of France Travail and they make it known. The Association of Elected Regions of France took advantage of its 18e congress, on September 15 and 16, in Vichy (Allier), to present the preliminary results of a prefiguration study of the "regional public employment and vocational training service".
While the government has announced that it wants to reform the public employment service in the fall by creating France Travail, a structure which must bring together all the players in employment and the fight against unemployment (Pôle emploi, local missions and associations, local authorities), Regions of France wanted to demonstrate, on Friday, "the ability of the region to orchestrate France Travail at the level of its territory".
"This study demonstrates that the region is the right level to ensure the continuum of economic development-employment-training-guidance and the continuum of career paths throughout life.underlines Carole Delga, president (Socialist Party) of Occitanie and at the head of Regions of France, in a press release. We do not offer it to collect skills: we do it in the interest of job seekers and companies in our territories"
"Strong reaction capacity"
The study, conducted by the firm Elezia Conseil, aims to assess all possible scenarios based on comparisons with our European neighbors, as well as on actions already carried out in the regions. One hundred and fifty initiatives have thus been identified in order to demonstrate regional know-how in this area, both in terms of cooperation of services and in the ability to create systems adapted to the territories. "The regions have a certain number of exclusive advantages which should be taken into account when considering the creation of France Travailindicates the associate director of Elezia Conseil, Elyse Castaing. In particular, they have a strong capacity to react, are the engine of territorial dynamics and have significant know-how in the coordination of actors. »
The study should thus give multiple arguments to the presidents of regions, all opposition, to put pressure on the government in the development of France Travail and push for a regionalization of services. "It would be folly for the reform of France Travail to lead once again to concentrating everything, recentralizing everything in Paris. If we didn't understand that it wasn't working anymore, we didn't understand anything. Now, it is the land that you have to leave to take care of employment, and not from Paris "ensures the World the president (Les Républicains) of the Auvergne-Rhône-Alpes region, Laurent Wauquiez. "Adapting policies, diversifying responses cannot be done with a simple deconcentration of the state operator via a 'one-stop shop'", add the presidents in the press release.
You have 21.39% of this article left to read. The following is for subscribers only.