the rescue of Air Austral in the hands of Brussels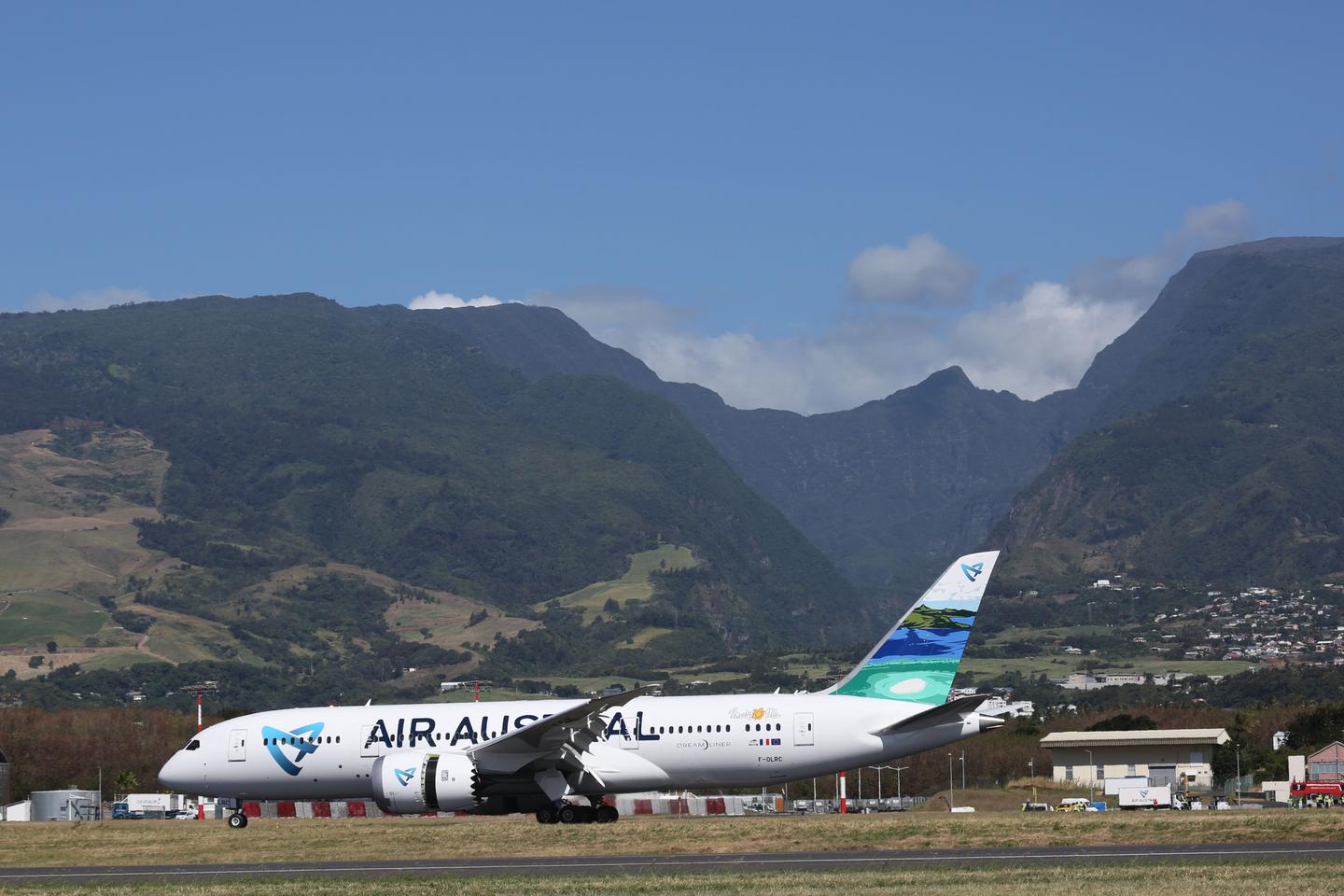 The rescue of the Reunionese airline Air Austral will not go through a merger with Corsair, also in great financial difficulty after the health crisis. Strongly defended by the French government but fiercely rejected by the elected representatives of the Reunion regional council, which owns 73.5% of the company through the semi-public company Sematra, the capital merger solution prepared by the Comité interdepartmental industrial restructuring (CIRI) is ruled out.
A series of bitter meetings this summer at the Ministry of Economy and Finance, marked by opposition that could seem insurmountable, finally led to a restructuring plan for Air Austral, in debt to the tune of 302 million euros and which employed, at the end of 2021, more than 800 people.
This roadmap is now validated by Bercy, which has given up imposing its option. The recovery plan was notified on Friday, September 16, to the European Commission by the CIRI. Brussels must now examine the file, validate it, amend it or reject it by mid-October, ensuring that it complies with the public aid system. The restructuring file of the company and its debt retains the takeover of the company by a dozen private shareholders from Réunion. At their head is Michel Deleflie, 82, doctor and CEO of the Clinifutur group (more than 2,000 employees), one of the top ten private hospitalization groups in France based in Reunion, Mayotte, in France. , Madagascar and Africa. This consortium of investors has undertaken to inject 30 million in new money. Alongside them, Sematra provides an additional 25 million, including 15 from the Réunion region, 5 from the departmental council and 5 from the Réunion Chamber of Commerce and Industry, historic shareholders of Air Austral.
At the end of these negotiations, the State and the banks agreed to give up between 80 and 90% of the 245 million euros of "Covid-19 debts" the company. That is between 180 and 190 million. Among these debts, loans guaranteed by the State (PGE) will be erased. Bercy also agrees to wipe out 20% of the company's social debts, which amount to several tens of millions of euros. "This is a strong commitment from the State and our creditors"observes the interim CEO of Air Austral, Joseph Brema, for whom "this convergence of points of view" represents a "decisive step". In a letter addressed to the 830 employees, Mr. Brema said he was "optimistic about the follow-up that will be given to our restructuring plan".
You have 51.41% of this article left to read. The following is for subscribers only.