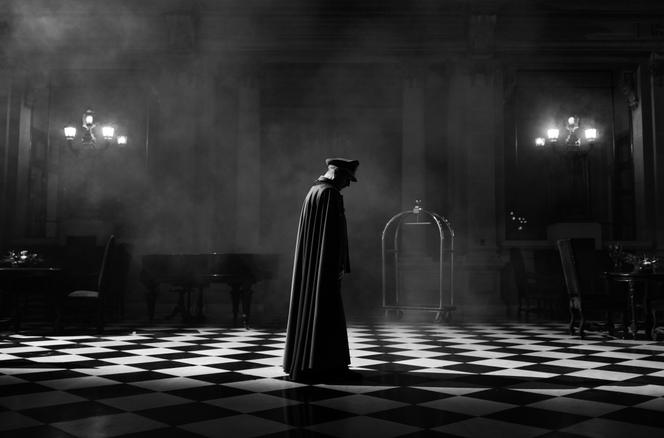 Before sacrificing to the cults of Jackie Kennedy and of Diana Spencer, Pablo Larrain nourished his cinema with a national nightmare. Of Tony Manero (2008) to No (2012), through Santiago 73, postmortem (2010), the Chilean filmmaker dissected the mechanisms and after-effects of the bloody coup d'état which, on September 11, 1973, overthrew the democratically elected president Salvador Allende.
Over each of these films hung the shadow of Augusto Pinochet. No matter how much we search in the credits of this trilogy, we will not find the name of the slick tyrant, who remained off-screen. The count, which, after competing for the Golden Lion in Venice, is released directly on Netflix, gives Pinochet the first role that he had granted himself through the terror in his country. Certainly, the Catholic dictator probably never dreamed of being a vampire. It is with this job that he will have to be content, like an infamous insult luxuriously packaged in a delicately expressionist black and white – if we want to get past the oxymoron –, a birthday gift intended to revive the memory of the long (1973-1990) page to power of this man without qualities.
The enterprise is meritorious, carried out with audacity and virtuosity which are those of a filmmaker who is a master of his art. This flying Pinochet (Jaime Vadell) who hovers over Santiago years after the official proclamation of his death, in 2006, to devour the hearts of his victims after having put them in the blender, however, inspires neither horror nor terror. Pablo Larrain preferred to drown him in derision, at the risk of remaining prisoner of his metaphor of the tyrant who bleeds dry the people for whom he is theoretically responsible.
Memory maze
The screenplay, by Pablo Larrain and Guillermo Calderon, recounts the childhood of a French orphan in the 18th century.e century, who discovers himself a vampire at the time of the Revolution, crosses the centuries and the oceans to reach the head of the glorious Chilean army. This story, staged with elegance and solemnity (the image is by the great cinematographer Ed Lachman), is told in English, in an irritating voice which we will more or less quickly understand is coming from the throat of Augusto's best friend, Margaret.
After having had to leave power, the immortal dictator took refuge in the company of a terrifying minion (Alfredo Castro, faithful companion of Larrain, who seems to be amused by the ignominy of his character) in an abandoned farm, deep in of a foggy fjord. There, the old man who cannot die receives his family, his wife and his children. The first would like the vampire to invite her to join him in eternity, the second are in a hurry to see Dad p away in order to receive the kleptocrat's millions.
You have 29.34% of this article left to read. The rest is reserved for subscribers.