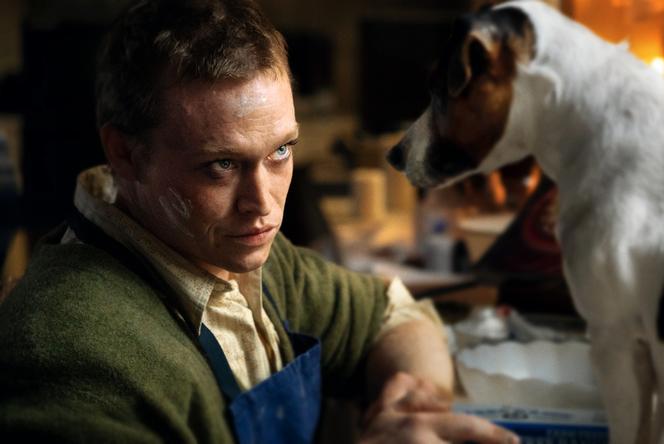 THE OPINION OF THE "WORLD" – WHY NOT
Back from the Venice festival where his film was in competition, Luc Besson, on good foot, with a good eye, unveils his new film in France, four years later Annawhose flop, after that of Valerian (2017), was bitter. However, nothing seems to be able to bring down the ex-machinist turned captain of industry with a Balzacian destiny, cultivating exceptional success, political networks and philanthropic work, rising to the firmament of business and international fame before falling all the more sharply in the latter years, between financial difficulties And trial. The man, injured but with tanned leather, nonetheless continues to set up projects, to hold the helm and to dream, as in the old days, of taking control of the contemporary imagination.
DogMan obviously tells us about all this; he only speaks to us, perhaps, about that. Here is the pitch, signed, we would like to believe, by the director: "The incredible story of a child, bruised by life, who will find his salvation thanks to the love his dogs have for him. » Difficult times encourage a return to oneself: the motif of wounded childhood, and the proud revenge that results from it, as we know, has been one of the touchstones of the Bessonian imagination since The big Blue (1988). He expresses himself here in a quintessentially monstrous way. Besson, unhappy son of parents separated in his early youth, thus realizes DogMan like Orson Welles Citizen Kane or Steven Spielberg The Fabelmans.
Pack leader
He does it in his own way, in an anti-superhero film that seems like it could have come from the imagination of Tod Browning (The Monstrous Parade, 1932) or a Walt Disney (101 Dalmatians, 1956). Douglas, a strange creature, occupies the center, from his tortured adolescence to his chimerical state as an adult transformed into pack leader. In the first chapter, a father who breeds fighting dogs, a psychopath who terrorizes his family, ends up locking Douglas, a rebellious child, in dog cages. Adopted by the canine race, who returns his love better than humanity, Douglas, wanting to defend his companions, is shot at point blank range by his father and loses the use of his legs.
Here he is as an adult, ignored by a beautiful actress with whom he is in love, uming his status as a monster cloistered in a kennel house, made such by family and society. Infirm, he loves nothing more than living with his dogs and dressing up as a woman to perform at night on cabaret stages. On occasion, he corrects injustices. To defend an old woman, he alienates a gang of drug dealers who are terrorizing the neighborhood, wild beasts on whom he unleashes his dogs and whose revenge will announce the final developments of the film.
You have 24.23% of this article left to read. The rest is reserved for subscribers.