the revenge of "Choupo", Batshiabu in the dock… Favorites and scratches from our special correspondent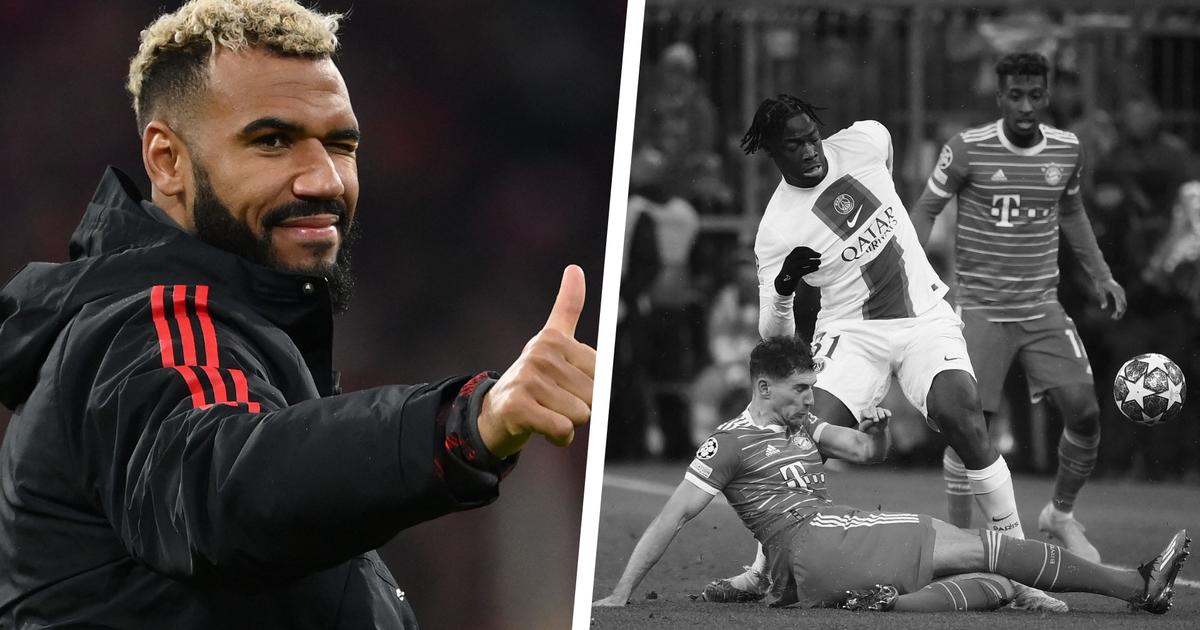 Beyond the final result, and the elimination of PSG, find out what caught the attention of our journalist at the Allianz Arena on Wednesday evening.
FAVORITES
Upamecano, pattern size
Already impressive at the World Cup with the Bluesoften brilliant with Bayern, Dayot Upamecano released a boss game against PSG, Wednesday evening, in the knockout stages of the Champions League (2-0). Bleeding in the duels, clean in the raises, the French international defender produced a very, very high level performance. If Kylian Mbappé appeared so extinct in Bavaria, it is largely thanks to him. Didier Deschamps does not lack a tank in central defense, but he has every reason to continue to rely on him to post-Varane.
"Choupo", the revenge of the banished
Goalscorer there and back in 2021, Eric Maxim Choupo-Moting again found the net against his former club, the one in which he was mocked, mocked, taken from above. Revenge of the banished. Although, the Cameroonian was probably not crossed by this kind of idea, only the joy of scoring, of going into the quarters. "Choupo», a real nice guy. Nothing surprising to see him taking the time to take pictures with the young people at the edge of the field after the match, or to sign an autograph. We can only take our hats off and note in passing that it is one of his former replacements who crucifies a PSG who still believes that the talent of the stars and only the talent of the stars will guide him to the Grail.
SEE ALSO – Thomas Müller explains FC Bayern Munich's motto 'Mia San Mia'