the revival of a series that marked the 2000s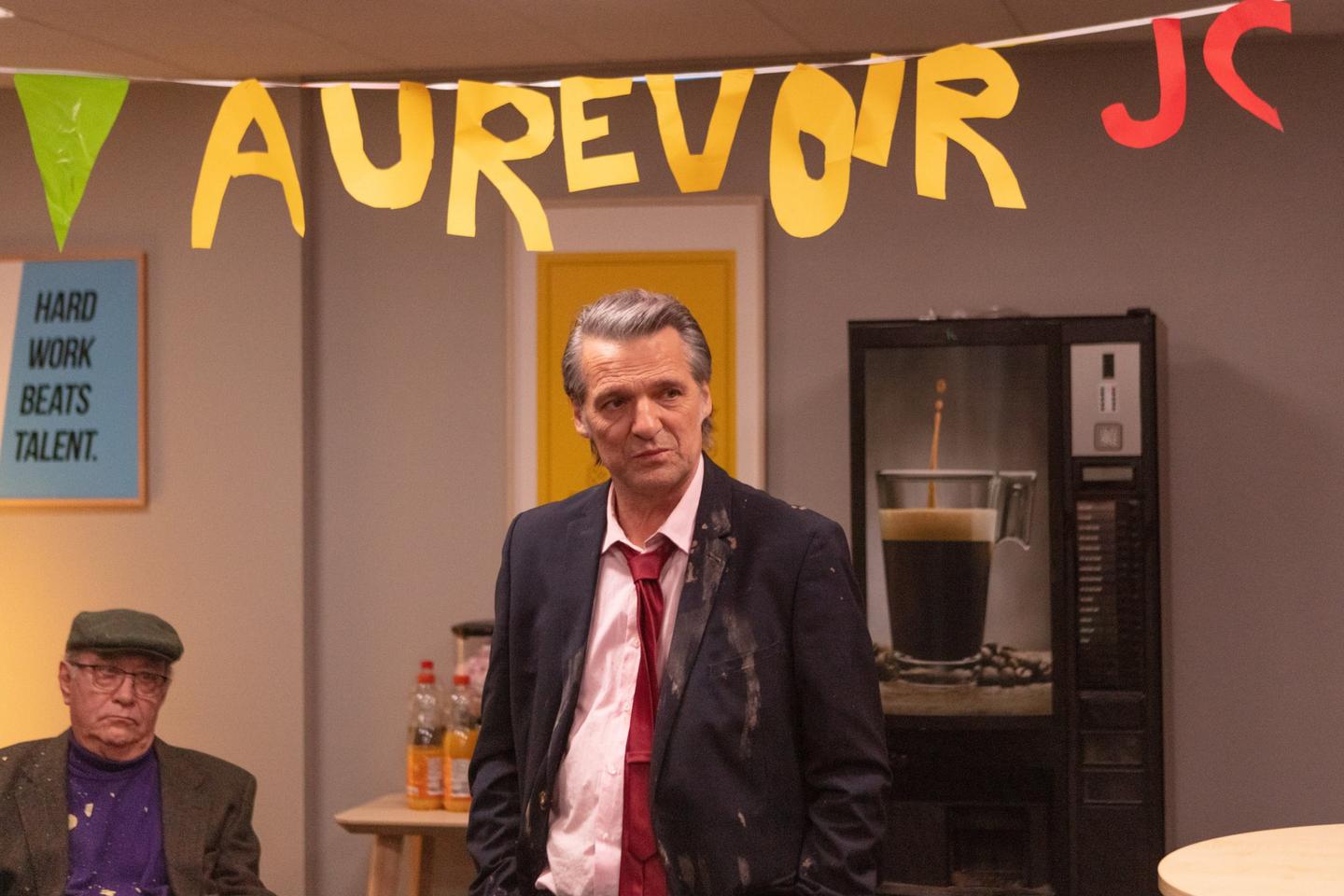 M6 – TUESDAY, JANUARY 24 AT 9:10 P.M. – SPECIAL EVENING
It's the story of an inseparable comic duo, a French coffee break and a project that lay dormant for seven years before finding a buyer. The popular series Cafe Camera is now part of the French audiovisual heritage. It has been the subject of many adaptations abroad and its faithful spectators are still as attached to it.
The cardboard made by last evening of More beautiful life on France 3, November 18, 2022 (after eighteen seasons and 4,665 episodes), did not escape M6, which offers an unprecedented evening in honor of its transgenerational fiction. The channel is broadcasting this evening, in two sessions, a form of epilogue to its series: a fiction, Camera Café: 20 years alreadyfollowed by a documentary, Camera Café, 20 years later (Calt Production), with anecdotes, cult film sequences and testimonials on this first short and daily format of the channel. The opportunity to discover what its interpreters have become, several years after a deliberate stop at the top in 2004.
We return to the genesis of the close friendship that united the two main protagonists Yvan Le Bolloc'h (salesman Jean-Claude Constant) and Bruno Solo (purchasing director and union representative Hervé Dumont), who imagined this project for the pleasure of playing together, accompanied by the screenwriter Alain Kappauf. Chaining refusals for seven years – will people want to see themselves at work when they get home? –, it was finally the M6 ​​channel, looking for a seven-minute national programme, which declared itself to be a taker.
Humor and excessive character traits of its characters
Cafe Camera arrives on the small screen on September 3, 2001 and quickly becomes a success. Gathering four to five million daily viewers, it also manages to reach children, then overrepresented in its audience. The humor and excessive character traits of his characters, a familiar and relaxing lightness conquered the French. "With this series, we have created a second family", explains Yvan Le Bolloc'h. And if the filming of the seven hundred episodes is punctuated by endless laughter, it is also (and above all!) due to the demanding writing standards of the thirty or so authors who fuel the effectiveness of this duo.
Philippe Cura (the boss's driver) explains that he got the role by pretending to be a courier
But Cafe Camera doesn't just revolve around the two main actors. The documentary also pays homage to the other characters, who contributed to giving it its thickness. We rediscover Jeanne (Jeanne Savary), the naive executive secretary, Sylvain (Alexandre Pesle), the chartered accountant and whipping boy of his colleagues, Philippe (Alain Bouzigues), the exuberant IT manager. The interpreters reveal their anecdotes on the series. Philippe Cura, who plays the boss's driver, explains that he got the role by pretending to be a courier: "Hello, I have a package from Bruno Solo and I [aux producteurs] give me my VHS tape. Three weeks later I was called. »
For this evening imbued with nostalgia, the three thieves intended to surf more than ever on the zeitgeist, "with the caustic and humorous tone that has always been our trademark"says Bruno Solo. "Twenty years later, if the world of work has undergone major upheavals – telework, uberization -, it is nonetheless crossed by the fear of unemployment and downgrading, just like Hervé and Jean-Claude"emphasizes Yvan Le Bolloc'h, whose character is " became has-been in his company 2.0 », a provincial SME that is threatening to lay him off. In 2023 as in 2003, the coffee machine remains more than ever the place of catharsis in business.
The fiction Camera Café, 20 years already and the documentary Camera Café, 20 years later, from Calt Production and M6. Entire series on 6play.