The rise of low carbon propels the world of construction into a new era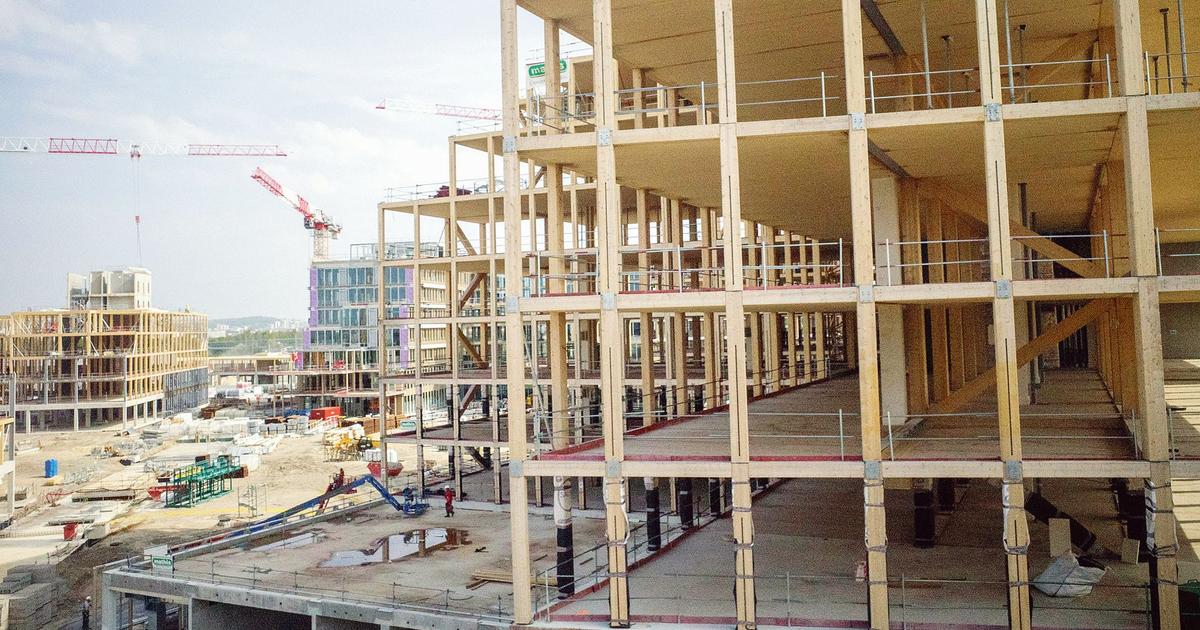 STORY - Wood, biosourced materials, cement with a negative carbon footprint… The sector is developing its techniques to reduce its CO2 emissions.
It's a funny wink. Is the Ephemeral Grand Palace, at the foot of the Eiffel Tower in Paris, that the real estate world met for the first show dedicated to low-carbon real estate. A type of construction of a new kind called to anchor itself durably and even to revolutionize the sector so much the environmental stake is crucial for its future. "A number of real estate players are already interested in low carbonobserves Férielle Deriche, director of the Low Carbon Real Estate Fair (Sibca), which is held until Saturday. But not all. This is an opportunity for the former to show what they are doing to the latter.
The entire sector is aware that it is imperative to implement and accelerate the movement. "The construction sector in the broad sense, from construction to the operation of structures and buildings, represents 40% of greenhouse gas emissions"explains Cécile Thévenin, director of environmental transition at Bouygues…