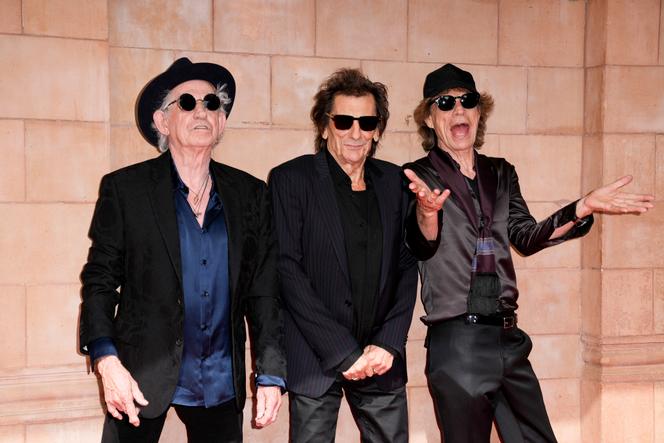 Mentioned in April 2020 during the broadcast of a new composition, Living in a Ghost Town, available for or as a music video, and since the detour of echoes in the musical press, the marketing of a new studio album by the Rolling Stones, was finally confirmed, Wednesday, September 6th.
Hackney Diamonds, which will be released on October 20, will be the twenty-fourth studio album by the British group founded in 1962 and the group's first disc of original songs since A Big Bang published in September 2005. In December 2016 was published Blue & Lonesome containing covers by the Rolling Stones of blues titles including Howlin'Wolf, Little Walter, Jimmy Reed or Willie Dixon.
Preceded by the posting of advertising messages on social networks, it is during a program broadcast live on the YouTube video host, from 3:30 p.m. French time (after a countdown started five minutes before), and hosted by American presenter Jimmy Fallon (The Tonight Show on NBC), that vocalist Mick Jagger and guitarists Keith Richards and Ron Wood promoted the new record worldwide.
Twelve "Angry" Songs
At a theater in the Hackney area of ​​east London, the presentation took the form of a traditional talk show with Jimmy Fallon as the ringleader and the three musicians playing their expected roles. That of evoking their past with anecdotes, making a few jokes, including those about their respective ages (Jagger, 80, Richards, 79 and Wood, 76), paying tribute to drummer Charlie Watts, who died on August 24, 2021, who had started the recording sessions and will be present on a few tracks. The album will contain twelve songs, the titles of which have been announced, as Angry, Get Close, Depending On You, Bite My Head Off…
"With Keith, we thought that the general theme of the album could correspond to the title of the first song on the disc, Angry [en colère] ", evoked Mick Jagger, adding that the idea was that the music is rather eclectic. Fallon also asked on the show if Jagger and Richards remembered their first press conference. "Yes, there were two journalists", replied Jagger. At the same time, the YouTube counter showed nearly 40,000 views.
After twenty-five minutes, the three musicians left the room and, after a while of waiting, the video clip of the song Angry has been diffused. A montage of views shot on the streets of Los Angeles and archival footage of the bands from various eras animated on large billboards. Musically, the title is part of a rock tradition with guitar riffs and Jagger's voice in front.