the "Rosies" put on their overalls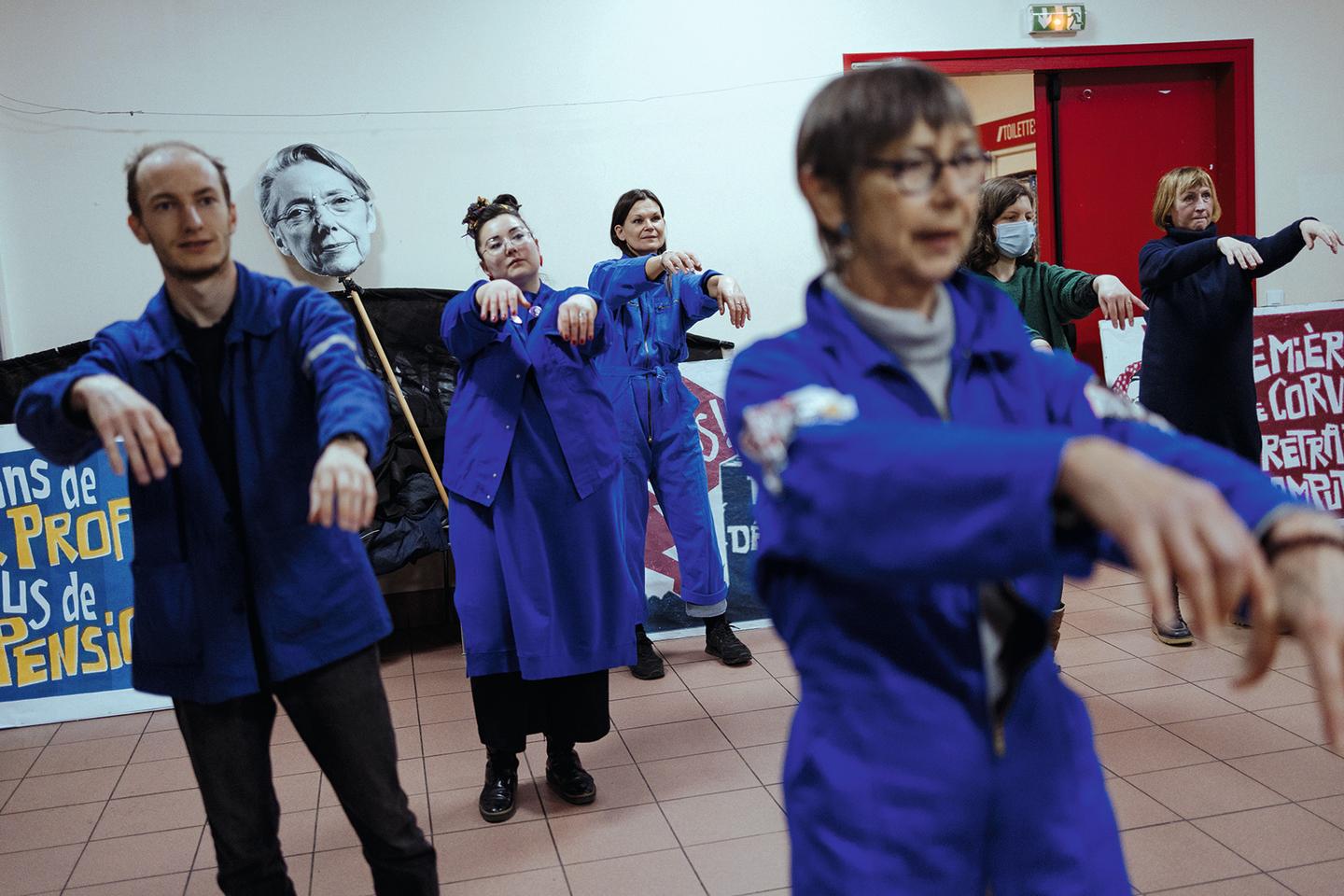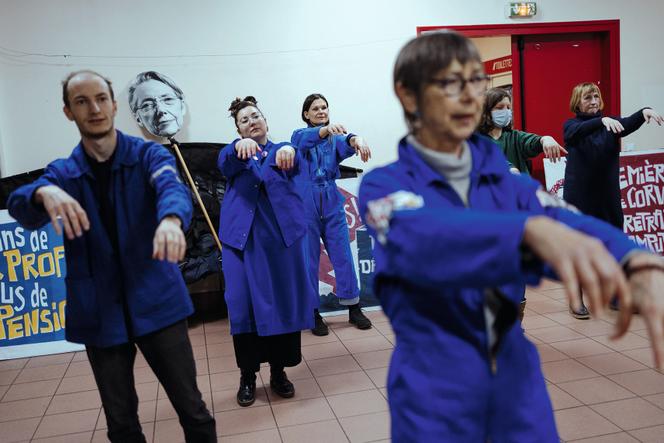 Three punches in the air, eight kicks of the knees. Then two claps of the hands, to the right, to the left, and the raised fist, while jumping. Véronique Vite applies herself to following the choreography. "Those who know her can pass by", suggests the sexagenarian, slipping behind a dozen women and a man. On the eve of the demonstration against the pension reform of January 31, in a Parisian premises converted into a rehearsal studio, the former yoga teacher takes her first steps within the Rosies.
He still needs to unearth work overalls, a red turban and washing-up gloves. The uniform of these demonstrators who, since 2019, have denounced by dancing the negative effects for women of pension reform projects. Their look is inspired by Rosie the Riveter, an American arms worker in the 1940s, who became a feminist icon with her bandaged biceps topped with the slogan "We can do it!" ".
"We don't have to express our anger by sulking. To see around us the faces that light up, the people who applaud, it's great. » Chris Begneux, a 67-year-old « Rosie »
Véronique Vite is not unionized or listed anywhere, although she "take to the streets when necessary". The pension reform project justifies it, according to her. "I who spent years at the RSA before being able to leave at 62, I am sensitive to the fate of seniors who cannot find work. » Usually, she demonstrates by going up the processions, along the sidewalk. "That's how I discovered the Rosies, she remembers. I liked the idea of ​​bringing joy to the movement. » At the start of 2020, the protests against Emmanuel Macron's first reform project led to the spread of this female troupe created by Attac.
Her first feat of arms was a music video that contradicted the government's promise that women would be the "big winners" of reform. "Your pension on points doesn't like small dotted jobs/Me, you see, I want to be independent/Because of Macron/It's the drop in pensions/For Fatou and Marion"… Validated by social networks, relayed by the unions, the tube, a parody of a refrain from the 1980s, is anchored in the heads of the demonstrators.
Long in the blind spot, inequalities suffered by women in retirementwith pensions lower than those of men by 40% on average, are slowly breaking through in the debates. "At the beginning, we danced along the demonstrations. But so many people stopped that we got yelled at by the unions because we were blocking the way! We ended up joining the processions," remembers Chris Begneux, 67. The historical Rosie, slender in her blue dotted with militant stickers, takes a break during rehearsals. A recently operated hand restricts its movement, but "knowing that we are relaunching the Rosies [lui] does crazy good".
You have 49.11% of this article left to read. The following is for subscribers only.