"The Route du rhum is not for us, it's not our business!" Protesters take over the race village in Pointe-à-Pitre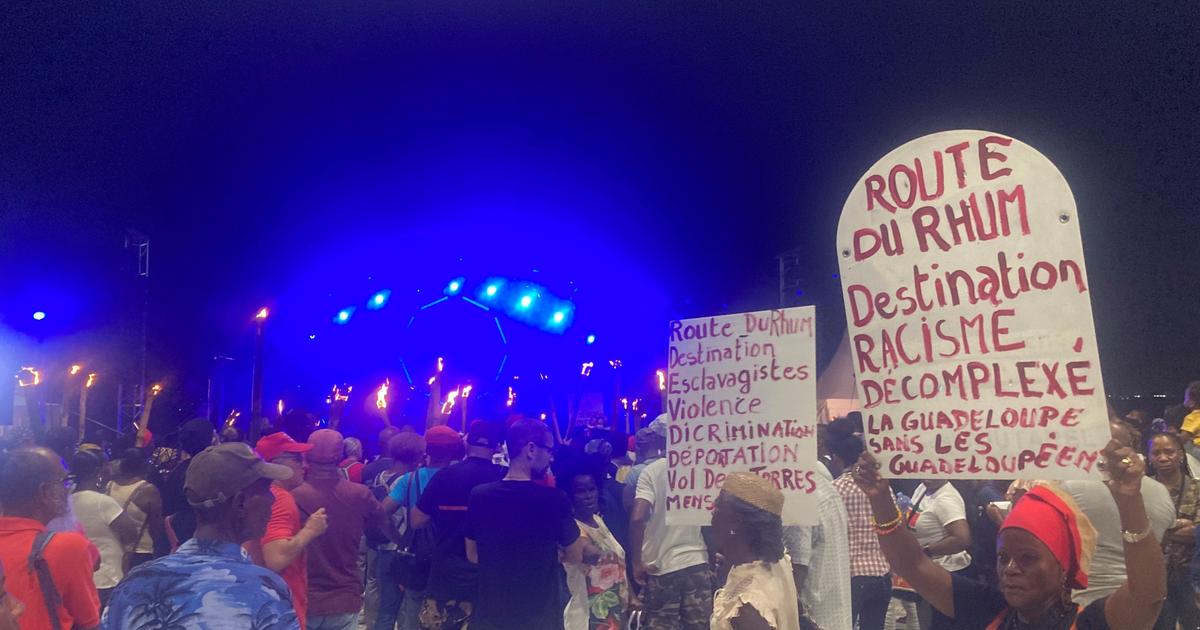 Two hundred demonstrators stormed Thursday evening in front of the arrival pontoons of the Route du rhum a few hours before the arrival of competitors.
Special envoy to Pointe-à-Pitre
It was 8 p.m. in the village of Route du rhum on Thursday when two hundred demonstrators claiming to be from the Collective of Organizations in Struggle burst under the Caribbean Center for Expressions and Memory of Trafficking and Slavery. To the sound of the drums, equipped with torches and signs on which one could read:Rum route. Destination. Uninhibited racism. Guadeloupe without Guadeloupeans», the procession stopped in front of the entertainment podium of the event.
A very imposing security force system crisscrossing the perimeter framed the demonstrators who had expressed, for several days, their intention to come and disrupt the festivities. while Francis Joyon was expected in Pointe-à-Pitre overnight to take fourth place in the race.
We don't have water and when we do it's water with poo and aluminum

A spokesperson for the group
Several spokespersons spoke out, displaying their hostility to the organization of the famous transatlantic race. "The Route du rhum is not for us, the Route du rhum…