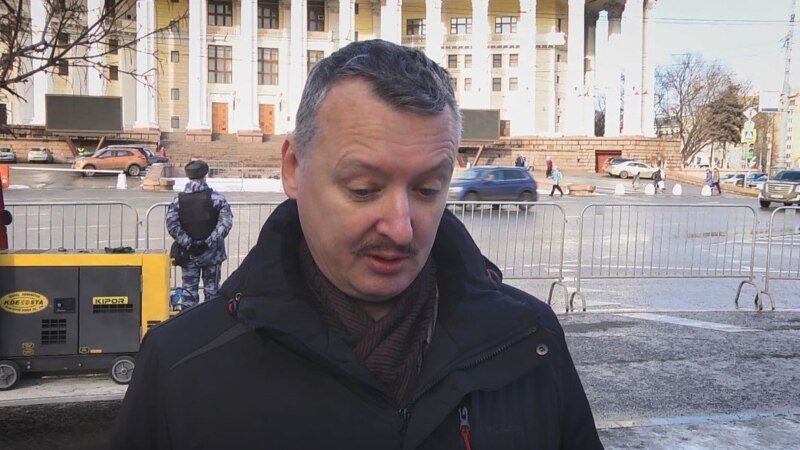 Retired FSB colonel, former commander of the separatists "DNR" Igor Strelkov (Gyrkin) announced on Friday at a press conference in Moscow that the "Club of Angry Patriots" (KRP) movement created by him will act as a political force.
Strelkov sharply criticized the Russian authorities and the Ministry of Defense, but refrained from calling for the overthrow of President Vladimir Putin, calling him the only bearer of legitimacy in the country. He called the KRP's goal to counteract the collapse of Russian statehood.
According to Strelkov, the leadership of Russia is now "in stagnation", which is why the country is facing a "new 1917". He also called the real defeat in the war in Ukraine. He himself will consider the annexation of most of the territory of Ukraine, including Kyiv, as a victory.
The press conference was attended by Reuters correspondents and a number of other Western m media, official Russian news agencies, as Strelkov claims, ignored it.
Strelkov lashed out with criticism at the head of PMC "Wagner" Yevgeny Prigozhin, calling his activity a threat to the constitutional system. Earlier, Strelkov and Prigozhin exchanged insults on social networks.
Strelkov named Pavel Gubarev, the first leader of the "DPR" separatists, as one of the leaders of the KRP, who participated in the current war as a private in the Russian army and also sharply criticizes the leadership.
Strelkov became famous as the commander of a detachment of Russians who captured the city of Slavyansk in the Donetsk region of Ukraine in April 2014. He supports the war against Ukraine and at the same time sharply criticizes the Russian authorities – from an ultra-nationalist position. A court in the Netherlands sentenced Igor Hyrkin to life imprisonment in absentia due to his role in the crash of a Malaysian Airlines Boeing over the Donb, shot down by a Russian Buk in the summer of 2014. He himself denies the guilt.