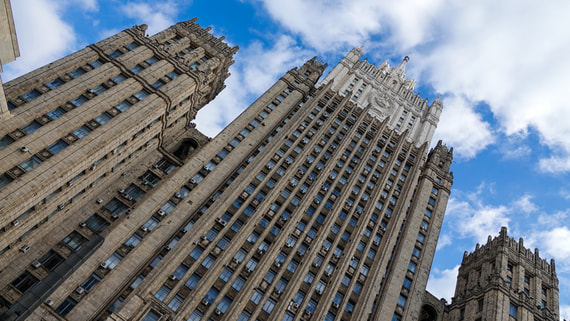 The UK Department of Defense's announcement of deliveries of long-range missiles to Ukraine testifies to the unprecedented level of London's involvement in the Ukrainian conflict. Russia has the right to take all necessary measures to neutralize possible threats, according to a published statement by the Russian Foreign Ministry.
"The Russian side reserves the right to take all necessary measures to neutralize the threats that may arise from the use of British cruise missiles by Ukraine. All responsibility for the consequences of the destructive activity of London lies entirely with the authors and executors of this reckless step," the statement said.
The department said that the UK "played too much in geopolitics." In order to establish itself "in the status of the informal leader of NATO on the Ukrainian track," London is ready to take the conflict "to a fundamentally new level in terms of destruction and loss of life," the Foreign Ministry added.
Moscow regards the actions of the British authorities as "another extremely hostile step," the ministry stressed.
Earlier today, the press secretary of the President of the Russian Federation Dmitry Peskov said that Russia is ready to send British long-range missiles to Ukraine and to "further pumping" Ukraine's weapons from the West. Prior to this, the Kremlin spokesman said that Moscow has a negative attitude towards such supplies, and, according to him, they "require an adequate response."
On May 11, British Defense Secretary Ben Wallace confirmed that the kingdom is supplying Ukraine with Storm Shadow cruise missiles, which have a range of more than 250 km. In his opinion, this armament will allow the Armed Forces of Ukraine to "push back the Russian troops."
The UK supplied the missiles ahead of the counter-offensive announced earlier by the Ukrainian authorities. According to a CNN source, Kyiv ured London that the missiles would not be used to attack other regions of the Russian Federation.