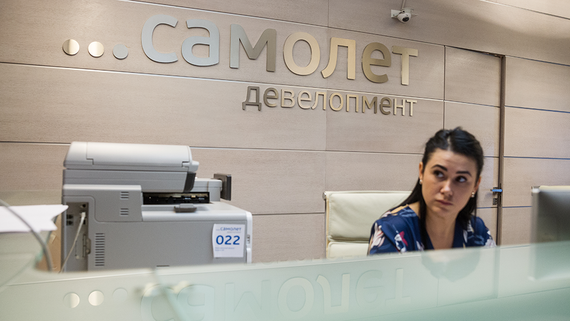 The Samolet Group has launched a program for renting finished apartments, which allows you to immediately move into a home and pay monthly rent towards the down payment on the mortgage. This is reported on the company's website.
The company's shares during trading on the Moscow Exchange on September 14 decreased by 3.56% to a minimum of 3,630.5 rubles. As of 15:40 Moscow time, they cost 3,715.5 rubles. (-1.3%). The Moscow Exchange index was at 3108.46 points (-1.27%). Since the beginning of the year, it has grown by 44%, the company's quotes by 50%.
The developer notes that the cost of the apartment is fixed immediately, which protects against rising housing prices. In his opinion, the service is similar to leasing, that is, rent with subsequent purchase.
The monthly payment for the duration of the lease is calculated depending on the down payment determined by the bank and the financial capabilities of the buyer. The apartment becomes the property of the client at the moment when the amount of monthly payments is sufficient for the down payment. After this, a mortgage agreement is concluded with the bank. The rental period can be up to 18 months.
At the start of the program, the developer is offering apartments in residential complexes in the Moscow region and in one in St. Petersburg. Moreover, by the end of the year, more than 12 residential complexes will be available for rent.