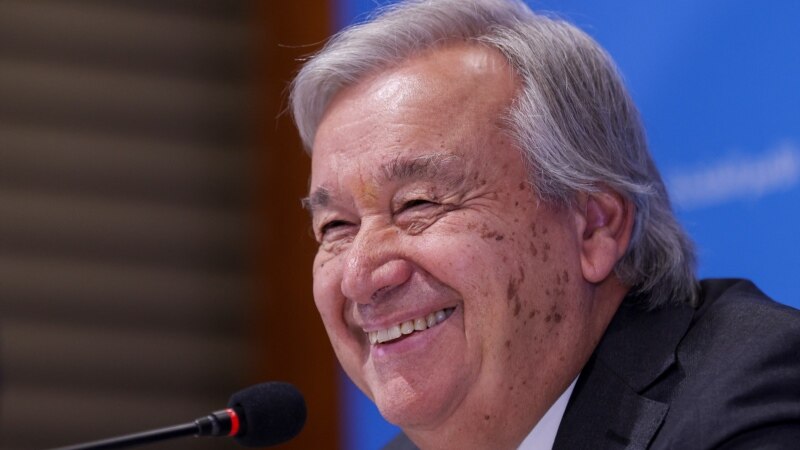 On August 28, UN Secretary General Antonio Guterres sent a secret letter to Russian Foreign Minister Sergei Lavrov, in which he proposed a significant easing of sanctions in exchange for Russia's return to the "grain deal" and the resumption of the Black Sea Initiative. This was reported on Friday, September 8, by the DPA agency, which confirmed the information of Bild. Guterres' proposal consists of four concrete points, the publication indicates.
"Nemetskaya Volna" published an overview of the messages that became public knowledge after the contacts of Russian Foreign Minister Sergei Lavrov with UN Secretary General Antonio Guterres in New York in August.
The head of the UN proposes, in particular, to cancel the EU financial sanctions introduced in June 2022 against the Russian Agricultural Bank (Rosselkhozbank), which, like other Russian financial institutions, was disconnected from the SWIFT system.
Guterres' idea is to establish a subsidiary company with this bank and connect it to SWIFT. She will provide technical services for payment operations. This company will not have independent banking functions.
A representative of the European Commission confirmed in a conversation with Bild that the European Union allowed the possibility of seeking a "constructive solution". It should allow making payments for trade in agricultural products via SWIFT without violating EU sanctions.
As a second point, the UN, according to Bild, offers to insure Russian vessels against Ukrainian attacks in the Azov and Black seas. "The UN-financed insurance company for the Russian export of food products and fertilizers can start working within 4-6 weeks," the publication quotes Guterres' alleged letter.
The third point implies the return to Russia of its funds frozen in the EU.
The fourth item is a proposal to allow Russian ships carrying food and fertilizers to enter the ports of Germany and other countries.
The Ukrainian authorities, as reported by Bild, criticized these proposals, saying that they do not intend to return to the "Black Sea Initiative" on "humiliating conditions".
"Black Sea Initiative" is one of the so-called tripartite agreements on safe transportation of grain and food from Ukrainian ports to foreign recipients. The agreement between Russia, Ukraine, Turkey and the UN was signed in Istanbul on July 22, 2022.