The shortage of heavy truck drivers in Russia has increased from 15 to 21% in five years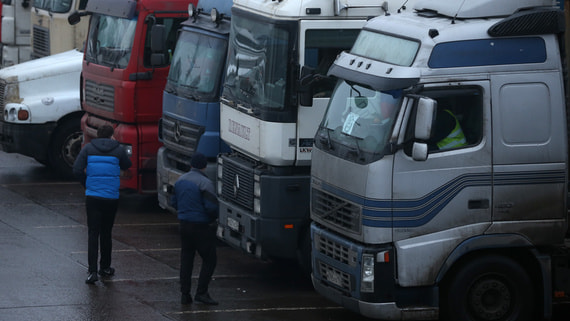 The shortage of heavy truck drivers in Russia has increased from 15 to 21% in five years. For this reason, up to 5% of the fleets of individual domestic companies are already idle, which in the future may lead to a shortage of vehicles for the delivery of goods throughout the country. Yuri Volkov, Executive Director of the Transport Logistics Committee of Delovaya Rossiya, told Vedomosti about this.
In his opinion, the abolition of the regional patent will help partially fill the shortage of drivers in Russia, as it will be possible to attract employees from the countries of Central Asia, in particular Uzbekistan.
"The issue is being worked out. We believe that there may be several options for the final solution, which, on the one hand, will help solve the problem of staff shortages, and on the other hand, will not unbalance the labor market," Volkov said.
The Transport Committee of the DR has previously applied to the government with a request to cancel the regional license for foreign drivers (see Vedomosti, March 13).
The unification of driver's licenses will also help speed up and simplify employment, says Volkov.
Now in Russia with national rights only citizens of the EAEU countries can work. The rest need to undergo training, a medical examination, prepare documents and re-pass the exam at the traffic police. This can take from 6 months to a year. "The introduction of a single standard for driving licenses will reduce the time and financial costs of employing employees," Volkov explained.
According to the State Statistics Committee of Uzbekistan, the number of labor resources in the country amounted to 19.5 million people in 2022, and the employed population was only 13.8 million people. The employment rate in the country is 68%, and the number of unemployed reaches 1.3 million, the unemployment rate is 8.6%. The average salary for an E-truck driver in Russia is RUB 115,000, according to SuperJob, and in Uzbekistan, it is RUB 17,330, according to BDEX statistics.