the Spanish press euphoric after the card of La Roja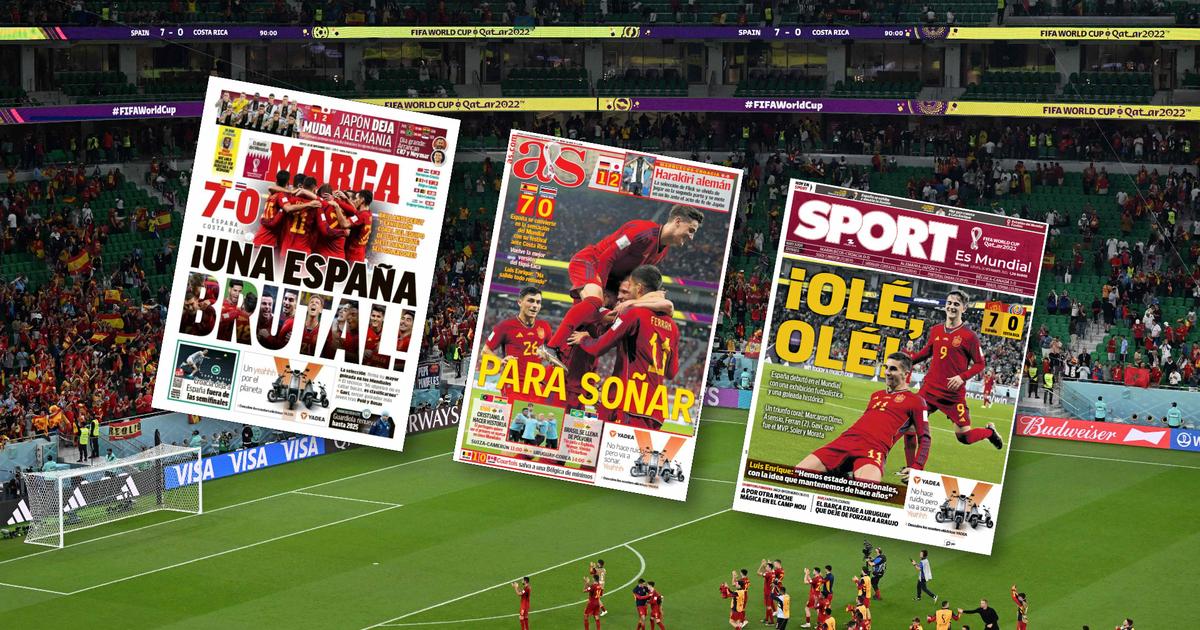 PRESS REVIEW – On the other side of the Pyrenees, the newspapers are reporting extensively on Spain's successful entry into the 2022 World Cup on Wednesday. La Roja crushed Costa Rica (7-0).
A demonstration. If La Roja came forward as the favorite of its confrontation with Costa Rica, no one expected such a wide victory (7-0). "A brutal Spain", Title in large letters the sports daily brand. This is the impression that emerged from this team. Ruthless, ferocious, conquering, she never released the pressure. Seven goals in total, with on arrival "a big victory for history", as stated El País. Never had Spain won so widely in a final phase of the World Cup.
A "choral performance"
Several dailies like Sport speak of achoral performance", emphasizing the six different scorers. Among them, the young midfielder of Barça, Gavi, author of the fifth and "MVP at just 18" for Mundo Deportivo. There are also several comments relating to the average age of Luis Enrique's team. "Young Spain presents itself to the world», enthuses La Vanguardiawhile ABC saw "Spanish youth having fun". Same story on the side of the Periodico de Espana for whom this selectioncauses euphoria".
After this inaugural card, this "perfect game» (The Razon), Spain have undeniably positioned themselves among the favorites for the title. Can she do it? " To dream », dares AS. In the meantime, the daily is not mistaken, La Roja is well " World Cup feeling ".