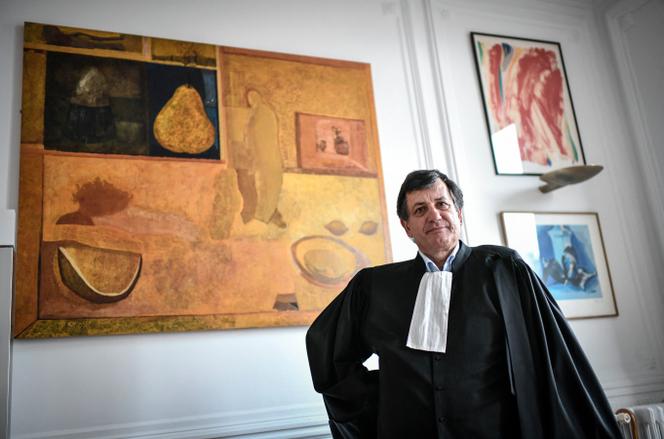 Didier Seban is not losing his temper. The lawyer specializing in unsolved cases grows impatient. It's been a year since a specialized center under the leadership of Judge Sabine Khéris was set up at the Nanterre court, but these files – the "cold cases" – remain the least of the concerns of French justice. Cases which, by dint of dragging out, get bogged down, procedures which time erodes and which overwhelmed or sluggish magistrates send back, from weeks to months, then from month to years, to the Calends. On Friday March 24, a symposium organized at the University of Nanterre drew up a sort of essment of the state of thinking on the subject.
After eighteen months of investigations, an unsolved file is clified as a "cold case". It joins the pile of those that judicial memory places on shelves that are rarely explored because they are too high, like objects lost at the pawnshop. How many corpses, found or not, enter into the nomenclature of judicial information which does not end "being in progress" and on which we put a leaden screed without saying a word? Tens ? Hundreds ? Much more, according to gendarmes, police officers, magistrates and lawyers who are interested in this dark side of justice. Surely thousands. "Each year, there are nearly 1,000 homicides in France.says Didier Seban. About 70% are judged by the courts. There remain 30%, or 300 per year, which are not the subject of a trial. If we multiply by 10, over ten years, we arrive at 3,000, and over thirty years, we approach 10,000.
These figures are not a matter of simple macabre accounting. They represent victims and families left to their distress. At the Nanterre court of justice, where the cold cases division has been established since 1er March 2022, three magistrates and three clerks devote themselves exclusively to these unsolved cases, revisiting one by one the files that reach them. Their mission? Take a new look in the hope of lifting a gap open in the first days of the investigations, here a witness who would have been neglected.
Means at a discount
In one year, more than two hundred files have been submitted to their expertise. At 1er March, 82 were the subject of proceedings, including 63 in judicial investigation entrusted to one of the three judges, and 19 in preliminary investigation under the authority of the prosecution. Crime files, including a large number of young women killed or missing, but also, a novelty in the procedure, investigations investigating the course of nine serial killers already convicted of murder, like Patrice Alègre, Nordahl Lelandais , Francis Heaulme, Pascal Jardin…
You have 67.85% of this article left to read. The following is for subscribers only.