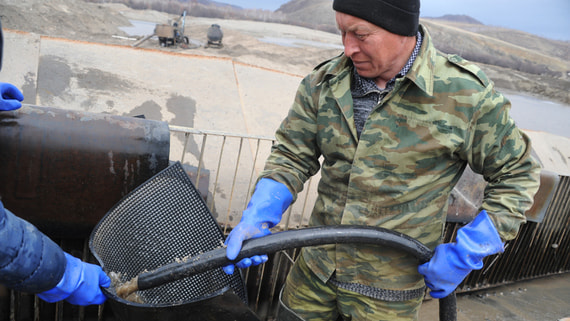 State Duma deputies in the first reading approved the bill, according to which individual entrepreneurs will be able to mine gold, follows from the Duma's electronic database.
The document was submitted to the State Duma on April 21 by the Russian government. The bill was prepared by the Ministry for the Development of the Russian Far East on behalf of the President of the Russian Federation Vladimir Putin dated October 25, 2019. According to the text of the explanatory note, the bill was developed in order to regulate the production and sale of alluvial gold to the state by individual entrepreneurs.
The adoption of the law "On mining activity", or on the so-called "free bringing", will allow individuals to legally mine gold. Now in Russia this is allowed only for legal entities that have received a license for the use of subsoil as a result of participation in an auction or tender.
It is umed that during the first three years the new mechanism will operate in a pilot mode in the Far East and on the land territories of the Arctic, then in all regions of the Russian Federation.
According to the bill, residents of the Far Eastern and Arctic regions, using a specially created online system, will be able, by registering as an individual entrepreneur, to receive artisanal plots of no more than 10 hectares for free use for three years with the possibility of extending for another three years "by agreement of the parties." It is provided on the basis of an application to the local authorized body.
A miner can work only in one area, remove a layer of earth up to 5 m and cannot involve more than 10 employees. The maximum volume of gold mined for the entire period of the entrepreneur's activity at the site of gold should not exceed 30 kg. At the same time, the use of blasting, polluting and environmentally hazardous substances, the use of chemical methods of gold mining, the use of equipment with a power of more than 5 kW (with the exception of vehicles with a maximum permitted weight of up to 3500 kg) is not allowed.