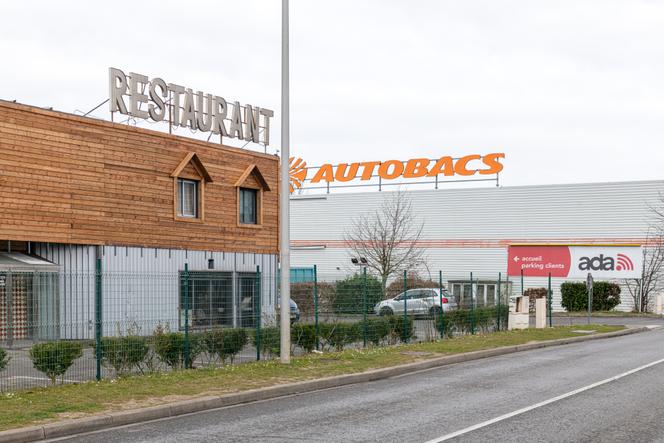 The tin sheds and parking lots as far as the eye can see which spread out at the entrance to towns, these famous peripheral areas which are so much criticized but to which the French rush every weekend, are territories of the future. Not that we need to further multiply them – there are already more than 1,500 – or extend them further; "the race per square meter is well and truly over". But, with the climate emergency which requires housing, services and industries to be located elsewhere than on agricultural land, these layers of bitumen, long zero degree of urban thinking, can become "a beginning of a solution for the spatial planning of tomorrow".
It is in these terms that the Minister for Trade, Olivia Grégoire, introduced, in Bercy, Monday September 11, the presentation of the plan for the transformation of commercial zones desired by the government. Alongside him, two other ministers – Christophe Béchu, for ecological transition, and Patrice Vergriete, for housing –, a sign that the subject is wide-ranging.
The ambition formulated is great: "act", "anticipate the transformation over the next sixty years" of these mushroom areas which have accompanied the rise of m consumption and all-car use, but are today considered obsolete. In some cases, they could become real city districts. In others, after dismantling stores, spaces would be returned to nature.
A multitude of realities
The State may want the lines to move, but mayors and owners still need to adhere. The former have control over town planning, the latter over the walls and turnover. The subject is also a "Himalayas of complexity", recalled a prefect, during a conference in February. Finally, despite their common appearance (roundabouts, asphalt and signs), these areas cover a multitude of realities. Some are in the middle of nowhere, while others have been overtaken by the city; some are prosperous, others are declining. The single remedy therefore does not exist. Hence the sixty people (lawyers, sociologists, town planners, land managers, traders, elected officials) mobilized for a year to identify the obstacles, imagine scenarios and generate support.
The announcement of an envelope of 24 million euros, in 2023, to finance the studies of around twenty pilot projects is a first outcome of this work. Around ten communities are already candidates, including Chartres, Clermont-Ferrand, Toulouse, Limoges, Barentin, in Seine-Maritime, or Gre, in the Alpes-Maritimes. Others may still come forward. For cities whose project is not yet ready, Bercy hopes to expand the program in 2024, by dangling the billions from the "green fund" and the "waste funds" – which must also finance an infinity of other transition projects ecological. Season 2 of the City Heart Action program, initially intended for town centers, must also be devoted to city entrances.
You have 44.25% of this article left to read. The rest is reserved for subscribers.