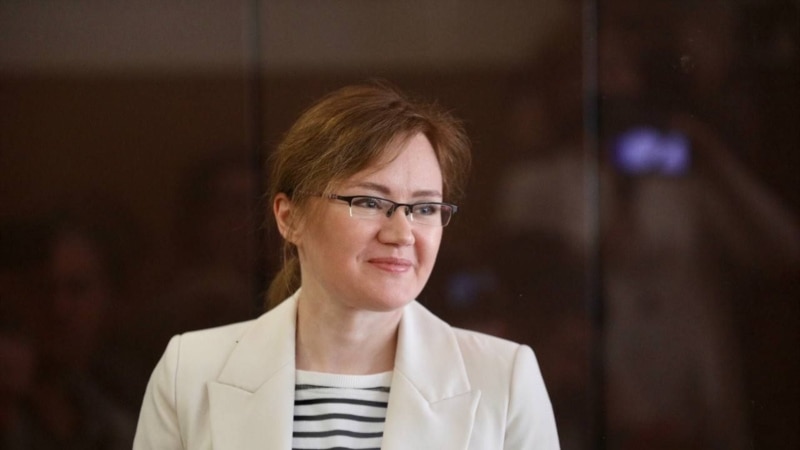 On November 7, the Supreme Court of Bashkortostan upheld the sentence of ex-coordinator of the Ufa Headquarters Alexei Navalny Lilia Chanysheva. This is reported by RusNews.
In the summer, the district court of the capital of Bashkortostan sentenced Lilia Chanysheva to seven and a half years in prison in the case of creating an "extremist community". At the hearing on Tuesday on the appeal of the sentence, the court approved it without changing the prison term, but added two aggravating circumstances. Telegra channel SOTA, with reference to the lawyer Sergey Makarenko, writes that the charges of political hatred and an organized group have been added to the accusation of the activist.
Before announcing the decision of the Supreme Court, Chanysheva thanked those who came to the meeting. "Whatever decision we make, it will be canceled in the future. And we will remain friends forever," Lilia Chanysheva is quoted as saying by the Idel.Realii website.
In the appeal against the sentence, lawyer Makarenko indicated that he considers the verdict of the court of first instance "obviously unjust, unfounded and subject to cancellation due to a significant violation of the criminal procedure law." Sergey Makarenko also called the sentence "unequivocally and obviously politically motivated, since it recognized as extremist and criminal the legitimate peaceful political activity that Chanysheva was engaged in."
Lilia Chanysheva was arrested in November 2021 in a "joint criminal case" against the Russian politician Alexei Navalny and his closest ociates. In December of the same year, the Memorial Human Rights Center recognized the activist as a political prisoner.
At the end of January, Rosfinmonitoring added Lilia Chanysheva – along with Alexei Navalny and other ociates – to the list of persons involved in extremist or terrorist activities.
On October 9 of this year, Liliya Chanysheva was suddenly transferred from the Ufa SIZO-1, where she was held for the past eight months, to the Dyurtyula SIZO-5, 120 kilometers from Ufa. The reasons for such a transfer still remain unclear, writes Idel.Realii.