the "Team Melli" as the spokesperson for the Iranian people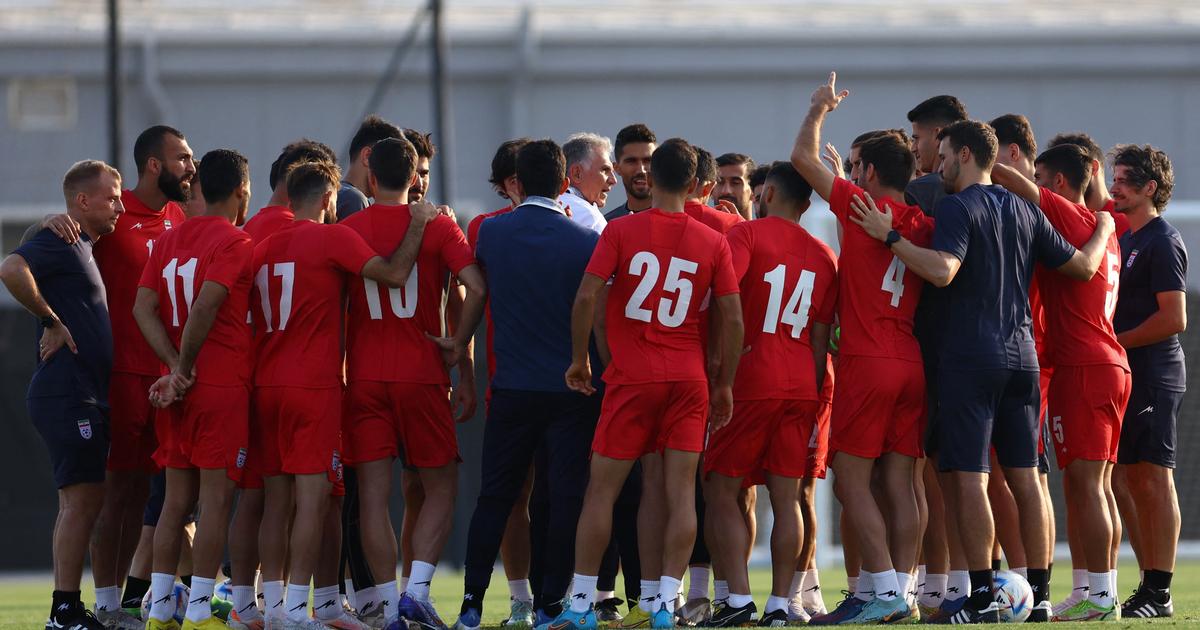 Through football, the Iranian team wants to take advantage of this World Cup in Qatar to highlight the situation in this country.
Defender Ehsan Hajsafi said on Sunday that Iran's national team wanted to be "the voice" People during the Mondial-2022 when his country is shaken by an unprecedented uprising, harshly repressed by the authorities.
"We have to accept the fact that the situation of the country is not good and that our people are not happy, said the AEK Athens player on the eve of Iran's entry into the tournament against England (group B). Everyone is unhappy. But that's no reason not to be the voice of the people and not to respect them.»
Iran's footballers do not forget the situation in their country
"Everything we have, we owe it to our people and we are here to work hard, to fight, to behave well on the pitch, to score goals and to devote ourselves to the Iranian people. I hope that the situation will evolve as the people wish and that everyone will be happy", he added.
Hajsafi also addressed "his condolences to the families of the victims", ensuring to be "by their side".
Iran is the scene of a protest movement sparked on September 16 by the death of Mahsa Amini, a 22-year-old Iranian Kurd arrested by vice police for violating the Islamic Republic's strict dress code.
Denouncing "riotsOrchestrated by foreign forces, the authorities embarked on a deadly crackdown, which left at least 378 dead according to a report released Saturday by the NGO Iran Human Rights (IHR), based in Norway. Nearly 15,000 people were also arrested, according to the same source.
Several Iran national team players have expressed their support for the uprising on social media, wearing black wristbands during matches or refusing to sing the national anthem.
The star of the "Team Melli", Sardar Azmoun, had thus been talked about for having, in several messages on social networks, expressed his support for the protest movement and denounced the repression in his country.
After the match against England, the Iranians must face Wales on November 25 and the United States on November 29, in a rematch of the historic match between these two countries at the 1998 World Cup.
World Cup: the best football movies