The tender confidences of Élodie Frégé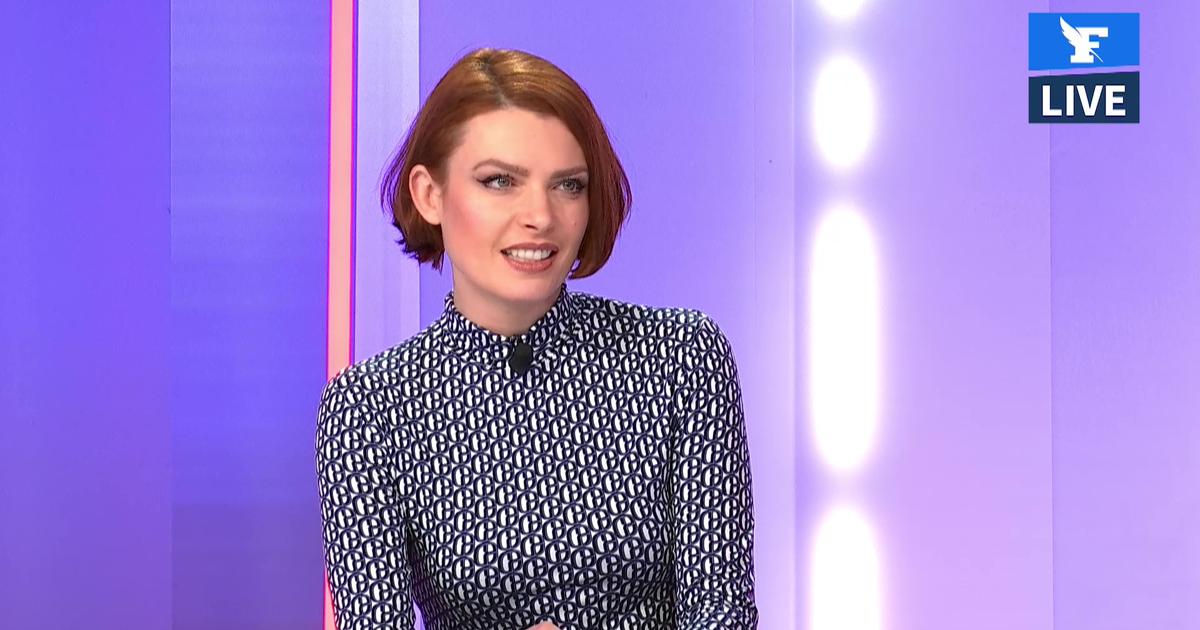 FIGARO LIVE – 'Star Academy' Season 3 Winner Takes on Role of Singer in Miniseries The man of our lives this Thursday, November 24, at 9:10 p.m., on M6. Guest of "Buzz TV", she outlines the main lines of this psychological thriller.
Some fictions put romantic ties to the test. The lovebirds who constantly doubt their loyalty should not even zap on M6, this Thursday, November 24. Because the channel launches in the first part of the evening a mini-series in four episodes entitled The man of our lives, during which a scammer, camped by Jonathan Zaccaï, manages to manipulate many women with an abominably neat cunning. So much so that it is almost impossible for its victims not to fall into the trap.
Read alsoÉlodie Frégé celebrates the singer's 70th birthday on France 2: "Renaud has always been there, among us, in the car or during Sunday meals"
For each of them, the procedure is identical. Like a ruthless fisherman, the main character spears a woman whose bank account shows substantial savings. He approaches it under a false identity, drawing a life that does not belong to him, with disconcerting aplomb. Faced with his charisma and an advantageous physique, they fall into his arms and offer him their confidence. Until the day when the scammer seizes their smartphone to transfer tens of thousands of euros to his account, before disappearing definitively without leaving the slightest trace behind him. Phone lines are no longer assigned, photos are erased.
"Like a spider, it weaves its web around it"

Élodie Frégé, guest of "Buzz TV".
Iris, a rising star of the song interpreted by Élodie Frégé, is one of the names appearing in the list of prey. She is going through a zone of sentimental turbulence because she separates from her extremely wealthy partner, who is also her producer. While she is performing in a bar, Ghislain, as he calls himself, is leaning on the counter. The one who defines himself at this precise moment as an airline pilot fixes her with a tender gaze and ends up bewitching the artist. At the end of her performance, she goes to him to start a discussion. "She thinks it's going to be a one-night stand but unfortunately, little by little, like a spider, he weaves his web around her"says Élodie Frégé, who had great pleasure in shooting this distinguished series at the last La Rochelle festival in the "best screenplay" category. "The plot appealed to me a lot because it's rare to be so held in suspense"she adds.
Read alsoÉlodie Frégé: "On social networks, I receive as many marriage proposals as death threats"
On the set of "Buzz TV", the winner of the third season of "Star Academy" took the opportunity to announce the release of a new album in 2023, almost ten years after the previous disc. Until then, she will travel the roads of France in the company of André Manoukian in a show that tells the story of a pianist victim of a love spell, because of which he is condemned to accompany a singer. "He's one of the men in my life because he got me started in the field of jazz", says Élodie Frégé. Fortunately for her, André Manoukian has probably not yet siphoned off all his savings.